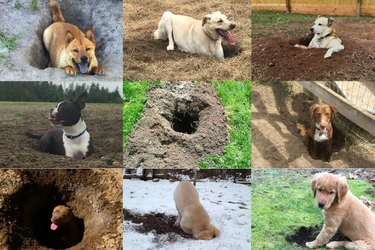 Digging holes is more than just fun. It's one of a dog's most essential jobs. ​Without holes, there are large areas of dirt that a dog simply can't investigate​ — areas that might contain any number of things to be sniffed, eaten, or rolled in.
Perhaps even more importantly, holes are a form of self-expression which allowing dogs to broadcast their perspective to the world. Let's take a look at a sample of the most impressive holes we've ever seen dogs dig.
1. After tireless hours of work, this artist dug a bespoke hole for lounging and for supervising the goings-on.
2. Beach-based holes are always very fashionable no matter the year.
3. Don't be fooled by her size, this emerging artist's digging game is strong.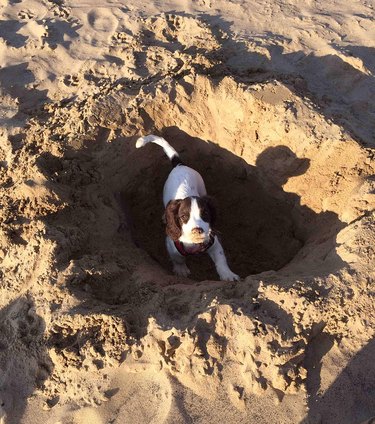 4. We enjoy holes that are created for the purpose of nesting (or "puddling") as much as we enjoy holes created for pure function or aesthetics.
5. Elegance, simplicity, and comfort: everything a dog aspires to achieve in a hole.
6. A dual-function hole is always a winner in our book.
7. Don't worry, this dog isn't missing half his body. He's just dug a truly superlative hole.
8. Here's another promising young hole creator who chooses to work with sand.
9. This hole earned its spot on the list for its daring use of irregular shapes.
10. A master of digging demonstrates that the classic styles still have a place in modern hole creation.
11. Innovative and contemporary.
12. It's not just any hole that highlights a dog's sploot so gracefully.
13. We were delighted by this hole's fine craftsmanship. Craftsdogship?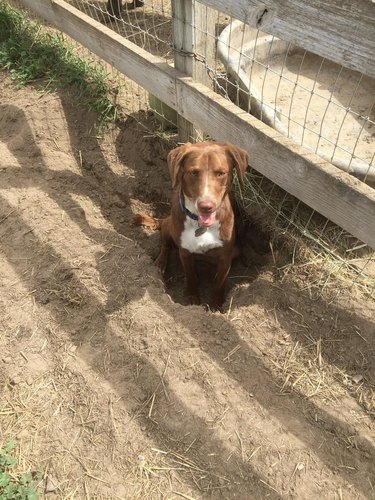 14. The striking choice of location in an open field gives this hole an undeniable rustic charm.
15. Such devotion to the craft!
16. "My dog chewed a hole in our couch and 'buried' his coconut in it."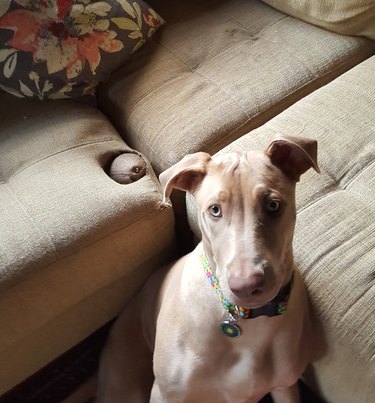 This conceptual hole was designed by and for the modern, city-dwelling dog.
17. Although this hole is impressive, some questions have been raised as to whether the dog deserves full digging credit.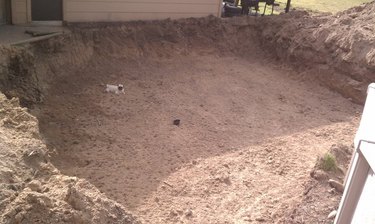 18. This hole was created with a ground-breaking technique that incorporates acrobatics into the digging process.
19. We're committed to honoring the artists who choose to work in miniature.
20. The artist's unbridled enthusiasm is what makes this hole a winner.
21. Far more than just a hole, this artisanal soil depression is the epitome of outdoor comfort.
22. The high contrast between grass and earth sets this hole apart from the rest of the pack.
23. We admire artists who take pride in their work, as this dog clearly does.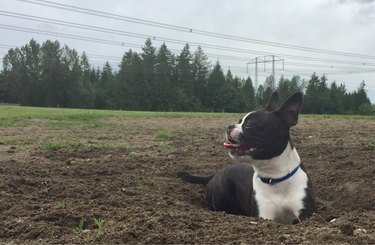 24. Hard-packed earth was no match for this dog's tenacity and endurance.
25. Missing a leg does nothing to deter this dog from making his mark on the earth.
26. Dogs sometimes encounter opposition during their creative process and must become adept at concealing their efforts.
27. This hole evokes the work of burrowing animals, which begs the question — spoof or homage?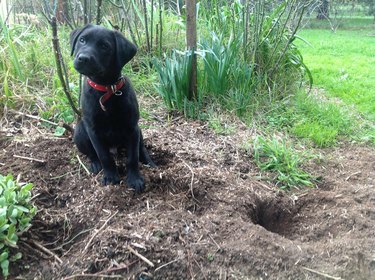 28. This unique hole integrates horizontal depth with a naturally occurring structure.
29. Despite some missteps, this dog exhibits an aptitude for digging, and we look forward to seeing more of his work in the future.