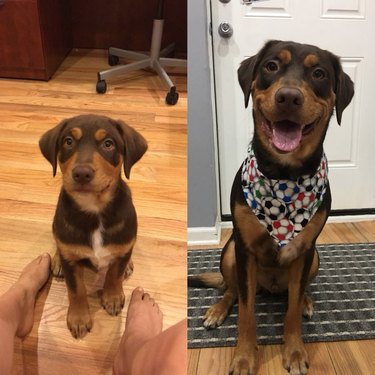 That's what some people are saying after a thread of puppies all grown up started trending on Twitter earlier in the week.
Posted by a Texas man, the now viral tweet has been shared more than 264,000+ times and with good reason — it's mad cute and adorable AF.
It all started last weekend when Caleb, a college student at Texas State, celebrated the first birthday of Eve, a lab mix he adopted through Craigslist.
Writing on the microblogging platform, he revealed that "Messaging that lady on Craigslist was the best decision of my life. Happy 1st birthday to my girl!"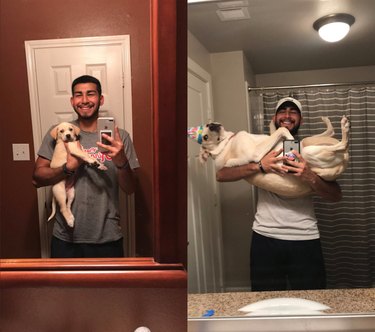 Because the social web is gonna social web, the before-and-after photoset quickly prompted other dog lovers to document their pup's blink-and-you'll-miss-it path to adulthood.
And the heartwarming pics, the best of which are assembled side-by-side below (ya know, for maximum cuteness overload), do not disappoint.
"I tried doing this with my dog but she's heavy and i have noodle arms" 😂 😂 😂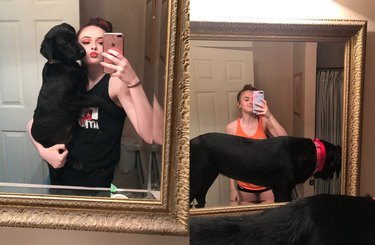 "I know this game! #PuppyLove" 😮 😮 😮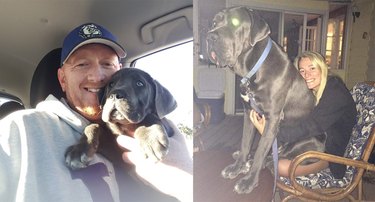 "A year difference ❤️🥓 my boy Bacon"
(Not to be dramatic or anything, but I would die 4 him.)
"Ohhhh let me join ! I got my daughter from a animal shelter ❤️"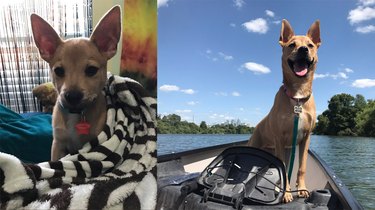 "My baby is a craigslist pup too 😍he's going to be 1 in June"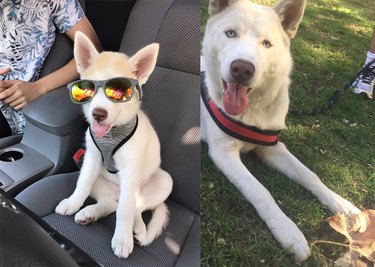 "Not a craigslist pup but check out this beaut of mine"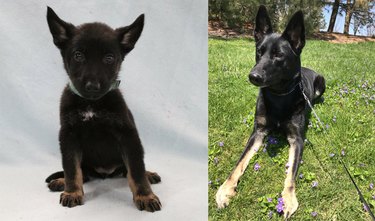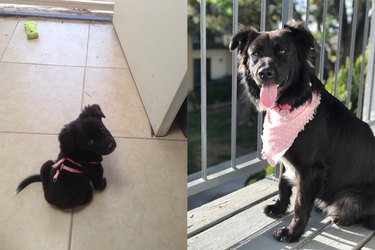 "This is Bindi. Bindi is hella large."
"Joining this .... bc i If never would've saved him from the people he was with when he was 5 weeks old he probably would've never got the treatment he needed. Saved lil chapo 🤕❤️"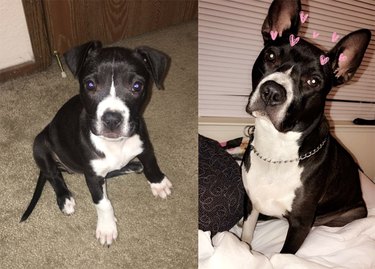 "This is luna. she is a craigslist puppy and she is 9 months old😇❤️"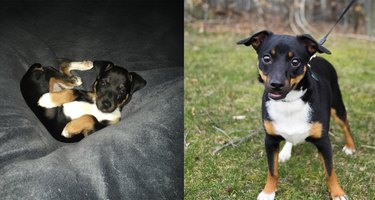 "I got my baby on Craigslist too her adoption birthday was April 1st 😭"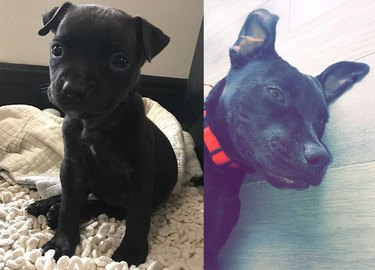 So infectious was the post that even some cat owners crashed the party.
"A friend saved my baby's life physically, who ended up saving mine emotionally 💖 forever greatful for my little classy, bitchy, ray of sunshine ☀️"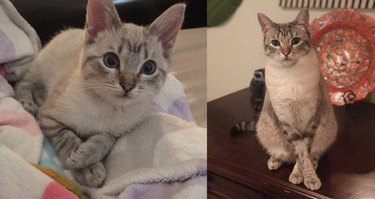 As the thread continued to draw responses and engage readers, a consensus emerged that (a) all of the doggos were very good boys and girls and (b) this was some of the internet's very best content:
"This is the most perfect & wholesome thing ive seen all day i needed this," opined one commenter.
Hard agree, amirite or amirite?