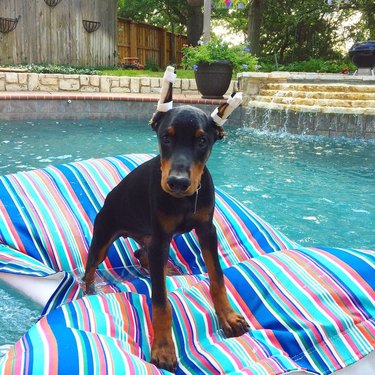 Wilting from the heatwave this summer? Take a cue from the coolest critters around.
1. [Extreme Chief Brody from "Jaws" voice] "You're gonna need a bigger float."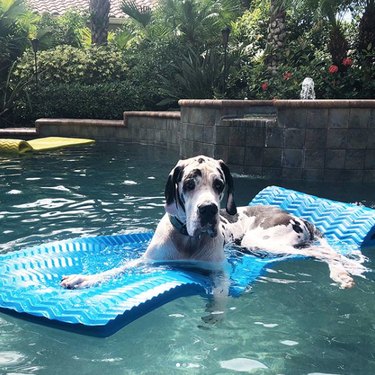 3. That's a weird looking leprechaun.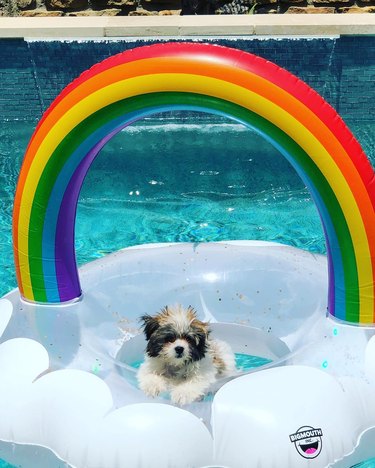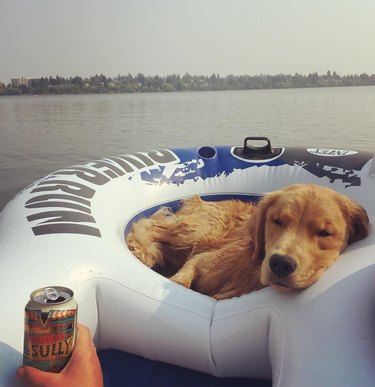 5. There are squad goals and then there are --SQUAD GOALS--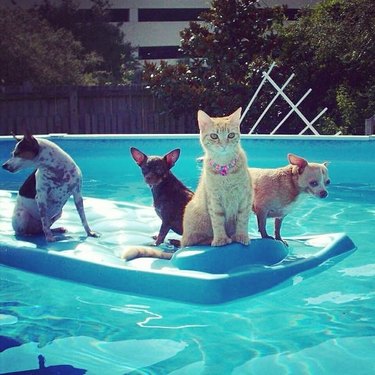 6. Animals riding other animals: Summer pool party edition.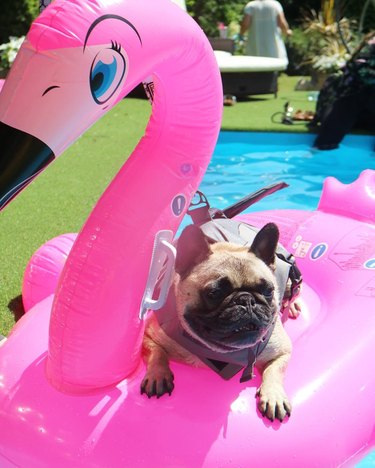 7. +1 for the paw print tiled around the donut. Adorbs!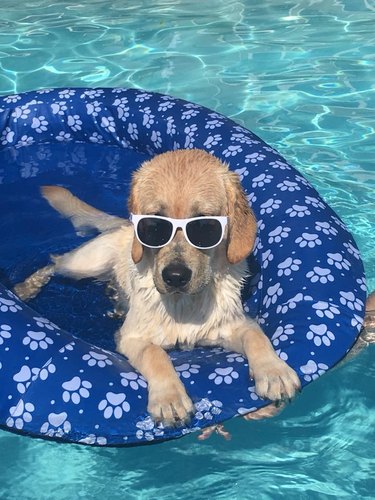 8. Because retrievers gonna retrieve
9. BREAKING: Handsome dog in hat seen piloting yellow duckie on river. #floatitlikeyoustoleit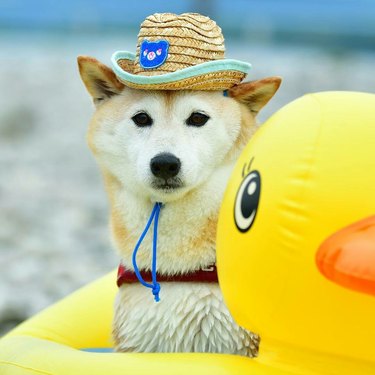 10. Now this is what I'd call a legit life hack. 👏 👏 👏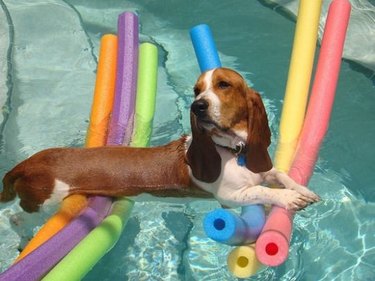 11. Onward, magical steed.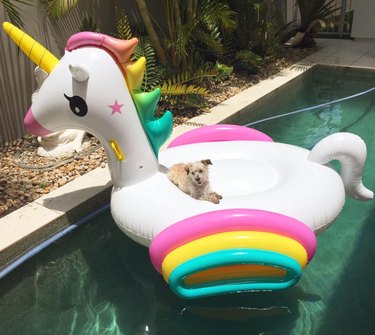 12. Someone's living their best life. (Spoiler: It's this doggo catching a disco nap at sunset.)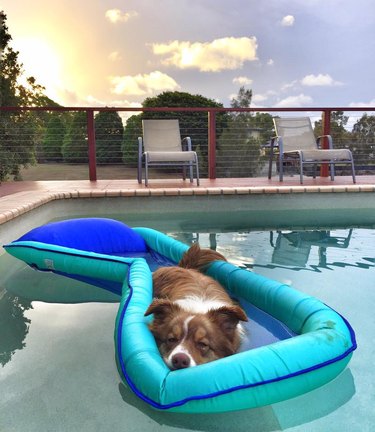 13 Because the only thing better than one floating pupper is two.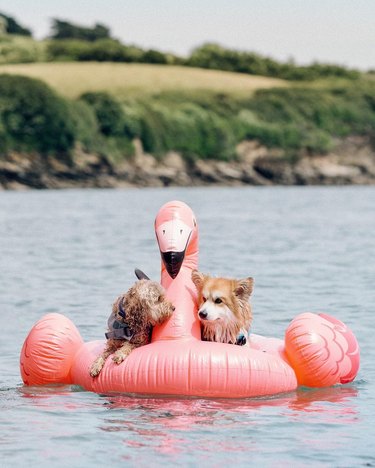 14. Live every week like it's Shark Week.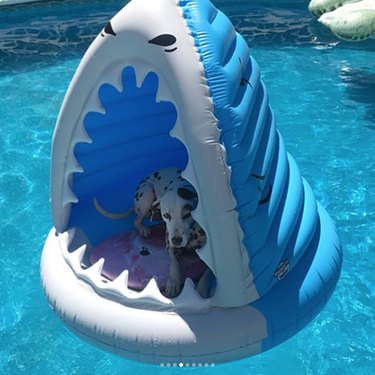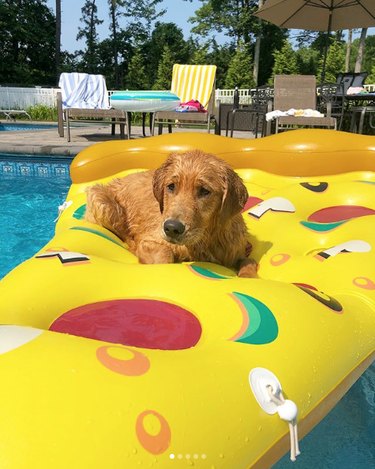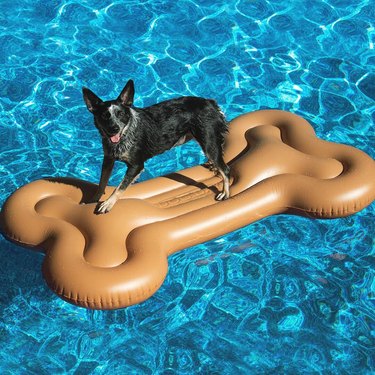 17. When your friend asks if you're ready to get out of the water on a scorching hot day.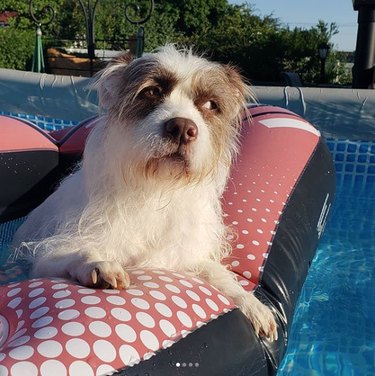 18. I don't even have a pool and I need this inflatable Millennium Falcon in my life.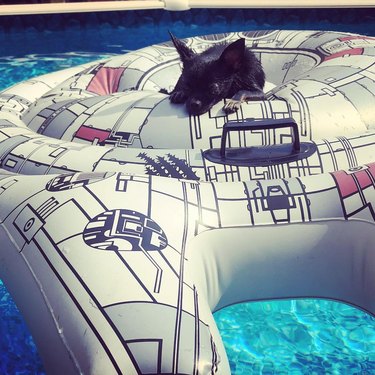 19. "Some may call me a lazy swimmer. That's because they haven't learned the art of relaxation." 😂 😂 😂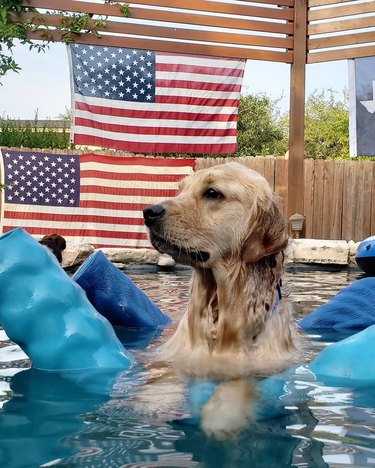 20. MacGyver but in dog form.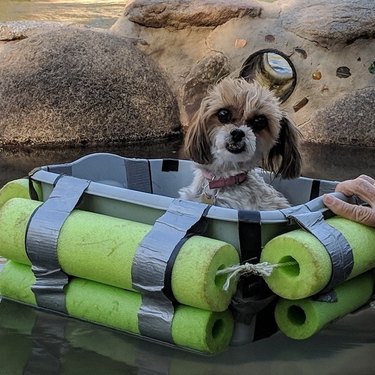 21. Not to be dramatic or anything but I would die for this Branch Manager.