​Disclosure: At Cuteness, we are committed to being the go-to resource for pet owners and animal lovers. We only recommend products we think our audience will love. If you purchase something by clicking on one of these links, we may receive a small commission of the sale and the retailer might receive some data for accounting​ ​purposes.​
Your dog is so cute, you could just sit and watch her all day long. Now, with technology, you can, thanks to the puppy cam. You can buy a camera, install it wherever your dog hangs out and watch her while you're at work, running errands or out of town.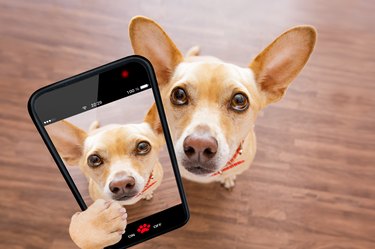 But is a puppy cam really necessary, or a good use of your money? It's up to you to decide whether or not to get a puppy cam. It all depends on your lifestyle, your budget and your priorities.
Reasons to get a puppy cam
A puppy cam is not just for fun. It can also be used to watch over your dog as well as her handlers.
If you work long hours, or for some other reason you're not home a lot, a puppy camera can be very helpful. For instance, you can check in on your dog throughout the day to make sure she's doing OK. You can use the camera to monitor her health and see if she is sleeping too much, pacing around the room or not eating her food.
It's also useful for making sure she isn't going to the bathroom on the floor and marking her territory all over your house. Dogs can be sneaky about it, so knowing for sure that she has this bad habit can help you solve it.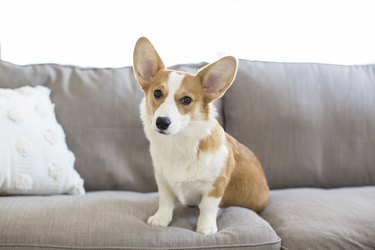 You can also see how your dog acts emotionally when you leave the house. Perhaps you just rescued an older dog or got a puppy. She may cry as soon as you leave the house and not stop until you get home. You can train her to be less anxious and comfort herself when you're gone, perhaps by hiring a professional trainer or getting her some fun toys to play with and keep herself occupied.
If you're hiring dog sitters, a puppy cam can help you keep tabs on them to make sure they are actually doing their jobs. You can also ensure that your dog is safe and sound and that your sitters aren't rummaging through your house or going into rooms where they are not allowed. It's up to you whether or not you want to tell your dog sitters they are on camera; generally, it's perfectly legal to install hidden puppy cameras, as long as they're not in places of privacy such as the bedroom or bathroom.
Finding the right puppy cam
When shopping for your puppy cam, you can go with one specifically designed for watching dogs or get one that is a general camera. Look for puppy cams that are high-definition, connected to Wifi and come with their own apps, so you can control them remotely. You may also want to find a camera that allows you to talk to your dog through it so that you can comfort her if she's feeling sad.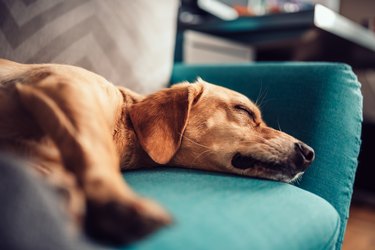 Some puppy cams will send noise and motion alerts to your phone whenever your dog moves around or barks. If
your dog is incessantly barking, she may be missing you and be anxious, or she may be signaling that someone is hanging out on your property and you need to head home or call the authorities.
Puppy cams can show you live video and/or recorded clips throughout the day as well. Some cameras are so hi-tech that they let you dispense treats for your dog or release a calming essential oil scent to make her feel better.
There are a number of different puppy cams available on the market. They have all the options you could dream of and will help you keep tabs on your dog when you're not home. For instance, the Conico 1080P HD Baby Monitor with Sound Motion Detection, which is available on Amazon, works with Alexa and has pan/tilt/zoom, sound detection, motion tracking, and cloud storage. Another awesome feature is two-way audio so you can talk to your pup while you're at work or on vacation.
The Netvue 1080P Dog Camera is a favorite on Amazon, with over 4,200 ratings and an average of four stars. It also has two-way audio, as well as compatibility with Alexa, pan/tilt/zoom, cloud storage, privacy protection, and motion detection.
Another fun option is the Furbo, which not only has two-way audio, a full HD camera, and night vision, but it also dispenses treats for your pet. You can play a game of catch remotely and keep your dog happy when you're not around.
Monitoring your dog with a puppy cam is a good idea if you're wondering what she's doing all day, you're concerned about her mental or physical health, you want to keep tabs on the dog sitters or you simply miss her when you're not together. Shopping for the right cam that will calm her down in her time of need and make you feel more secure starts with doing your research, finding the right price point and testing models to see which one works best for you and your dog's needs.