Dogs love water — but do they love bathtime? A trending pet hashtag, #bathtimechallenge, dives deep on this topic.
Onwards for science a list dripping with cuteness!
1. "No words needed 😂😂 life as a groomer is, uh, interesting #bathtimechallenge"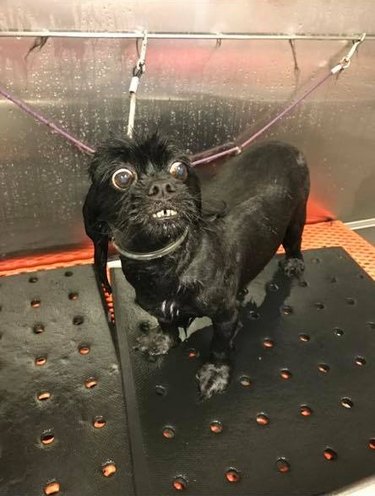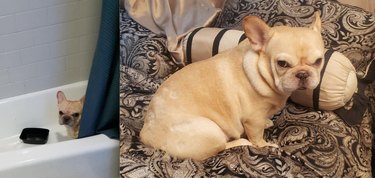 3. "When you have to keep a medicated shampoo on him for at least 20 minutes, but he doesn't like the bath... #bathtimechallenge"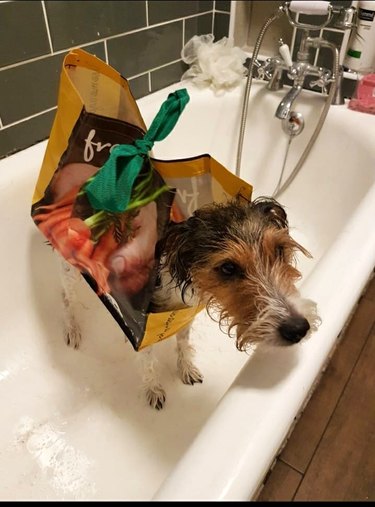 4. "Did someone say BATHTIME?!!! (This bath was NOT run for her😆) #bathtimechallenge"
5. "Sometimes you just need a support girl friend and two support humans for your first ever bath #bathtimechallenge"
6. "They weren't happy but they were tolerant #bathtimechallenge"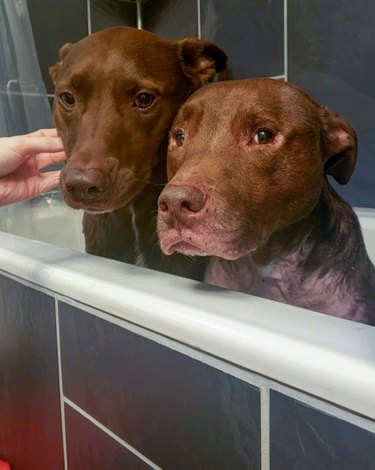 7. "Roux winks at the ladies while he's in the tub. 😉🤣 #bathtimechallenge"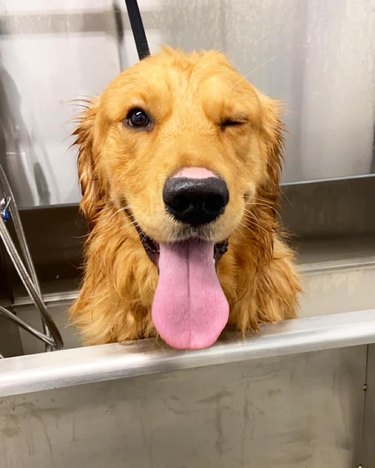 8. "Max's first bath❤️ #bathtimechallenge"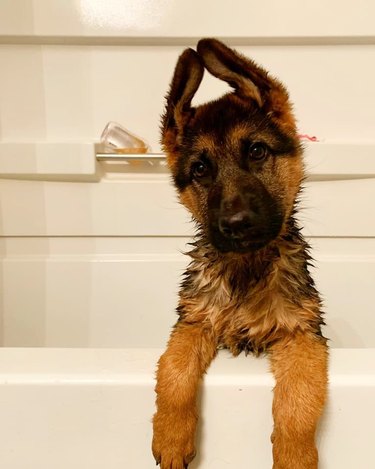 9. "First time in the tub for snoop and he immediately took a pee, which, well, same 🤣 #bathtimechallenge"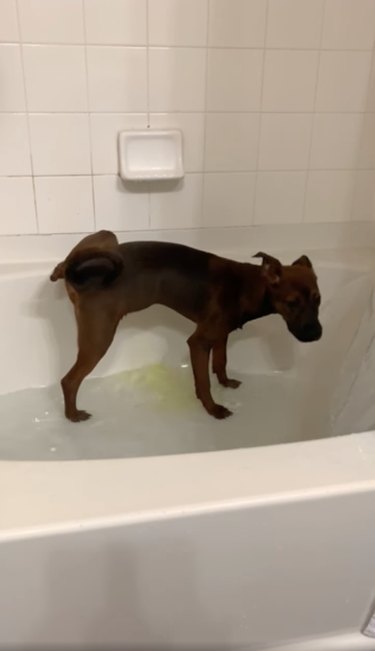 10. "A big fuss followed by full on zoomies 😩⚡️⚡️⚡️ #bathtimechallenge"
11. "Don't look at me like that you're the one who rolled in poo 💩😅 #bathtimechallenge"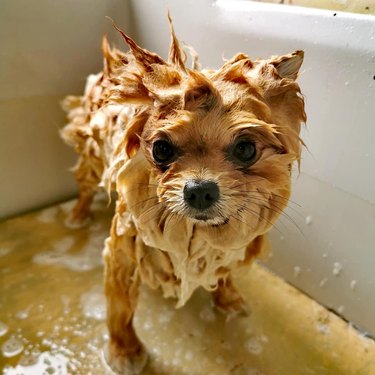 12. "Mister here hates bathtime, but he's a good sport and just sits there as grumpy as can be ... [and] ... he is going out of his way to not look at me 😂 #bathtimechallenge"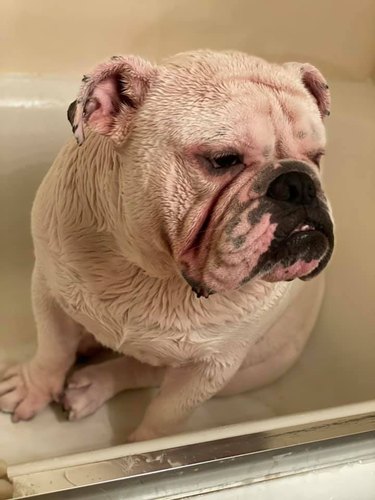 13. "This is Zoe, 11 years old, she's still small enough to have a bath in a small kitchen sink #bathtimechallengeEdit: the heater was on and water was super warm. She got fleas that day so a bath was a must. It was also a quick bath and she got wrapped up in 2 fluffy big towels right after."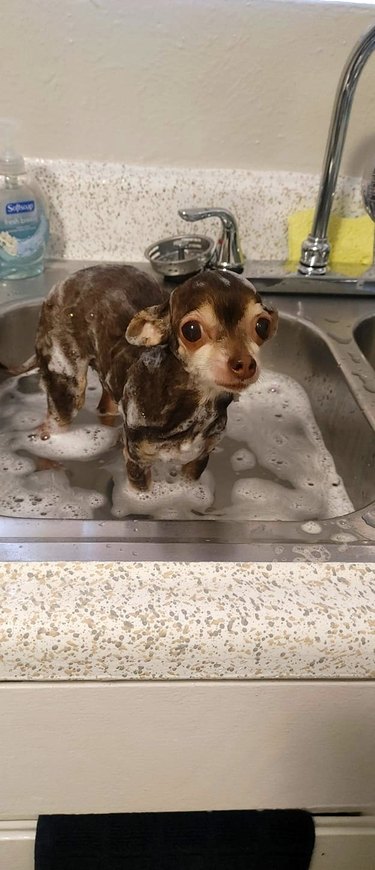 14. "'I will leave a dead mouse on your bed for this indignation' #bathtimechallenge"
15. "His first bath; he's already over it #bathtimechallenge"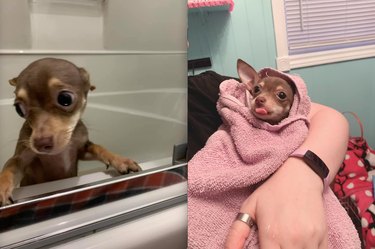 16. "This is Deuce about an hour after he had come home from the dog groomers, he smelt pretty like flowers.... then he decided the cat poop smelt better and rolled in it. I had to walk half an hour to the closest dog wash as the groomers were now closed and I had no car at the time 🤦🏼‍♀️ #bathtimechallenge"
17. "Our contribution to the #bathtimechallenge 😂 Shortie was not impressed that she got dragged into my lockdown photoshoot... but no one likes a dirty wiener 🌭"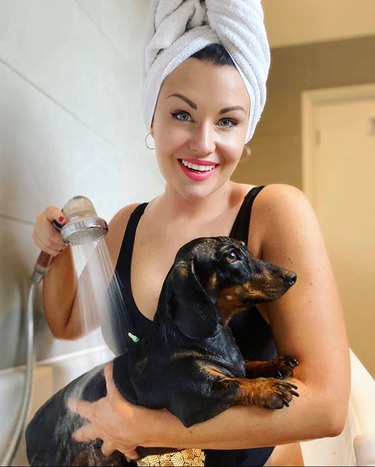 ​Pool party or bathroom battle royale? Let us know how your dog reacts to the water in the comments below or at the Cuteness Facebook page!​