Long days, warm air, getaway vacations — there are so many things to love about the season of summer. If you have a canine companion in need of a name, those hot months of the year and all that they come with can provide a wealth of inspiration when brainstorming a creative moniker. We've come up with 101 summer themed names that can help bring back memories of lazy days, all year round.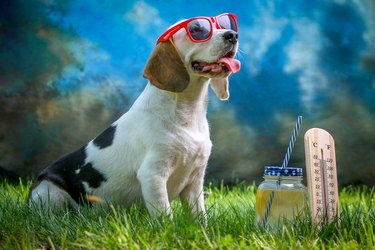 Breeze
Sunny
Blue
Rivers
Jardin ("garden" in Spanish)
Sol ("sun" in Spanish)
Splash
Atatakai ("warm" in Japanese)
Sandy
Salty
Naps
Flora
Mango
Smokey
Camper
Digger
Piña
Coco
Icy
Greenie
Shade
Wala (a sun goddess, in Aboriginal mythology)
Ra (Egyptian god of the sun)
Helios (Greek god of the sun)
Malina (a sun goddess, in Inuit religion)
Ladybug
Firefly
Daisy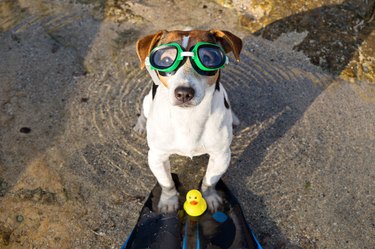 Sky
Forrest
Lake
Windy
Cloud
Shorty
Birdy
Leaf
Jasmine
Honeydew
Ant
Peanut
Beachy
Sunset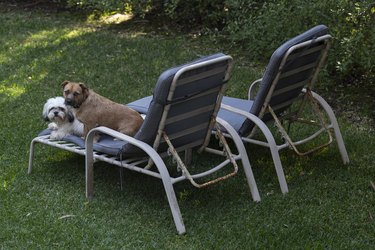 Rainbow
Popsicle
Barbie
Floatie
Froggie
Red
Gemini
Leo
June
Julio
Augustus
Tanner
Milkshake
Firecracker
Otter
Pinwheel
Starfish
Marshmallow
Basil
Walker
Sam
Puck
Helena
Parker
Pony
Lemon
Maize
Flipper
Corona
Palmita
Sprout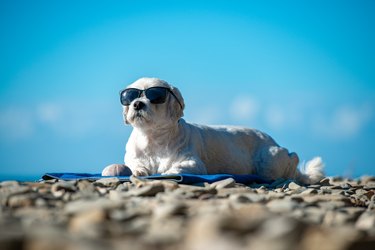 Fester
Bee
Ray
Dandy
Frank
Shel
Sprinkler
Mara
Hoser
Hattie
Misty
Shorsey
Sparky
Dipsy
Vera (short for "verano" which means "summer" in Spanish)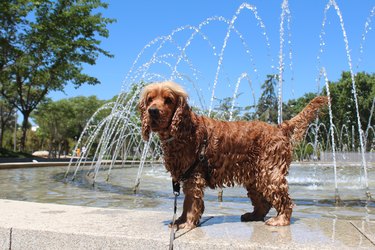 Barkley
Chip
Bikini
Flip Flop
Pepper
Luna
Dunes
Castle
Snowcone
Margarita
Shade
Kite
Summer
Do you need more inspiration for your new pet's name?
Pets are like our children. We love them, care for them, and we get to dress them up in adorable outfits so it's extra important that we take time to find the perfect pet name that reflects their personality and potential. Because settling on a name for your new pet can be hard and emotionally wrenching (oh the indecision!), we've gathered nine pet-naming techniques to find the perfect fit, as well as assembled a handful of our most beloved lists of pet names below!