Cuteness may earn compensation through affiliate links in this article.
Hello and welcome back to Cuteness Picks, our weekly roundup of the best pet products from websites both big and smol. This week, we aim the spotlight on a game-changing fetch toy, a scratch pad that puts the LOL back in feline overlords, and a grooming glove that makes bath time less ruff.
1. Pet Grooming Glove
Pets are great! The hair and dander they leave behind seemingly everywhere?
Enter Delomo's Pet Grooming Brush Glove. Boasting 255 silicone grooming tips and about 10-times that many 5-Star reviews on Amazon, this deshedding mitt gently pulls dirt and hair loose from the coat of any critter with fur: Dogs, cats, rabbits, even horses.
And removing hair from the glove isn't, well, a handful. Just roll the collect detritus forward into a ball and, voilà!, it pops out leaving the glove ready for round 2 .
The sigh of relief you're hearing? That's your cherished cashmere sweater thanking you profusely.
2. EZ Mount Window Bubble Pod Cat House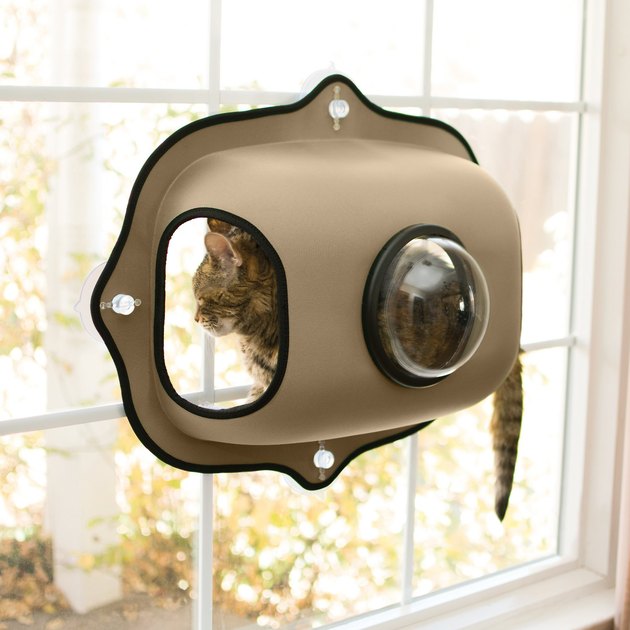 FACT: Cats are gonna perch.
Lean into their instinct to gaze upon the world with the EZ Mount Bubble Pod, which turns any window into an instant kitty entertainment center. Using no-slip suction cups, the simple design mounts to glass surfaces in seconds while a blanket-type pad enclosed within affords a cozy space in which to do the whole cat napping thing.
Adding to Bubble Pod's portability is an actual porthole for both humans and felines to periodically check in on one another.
3. Chuckit! Ball Launcher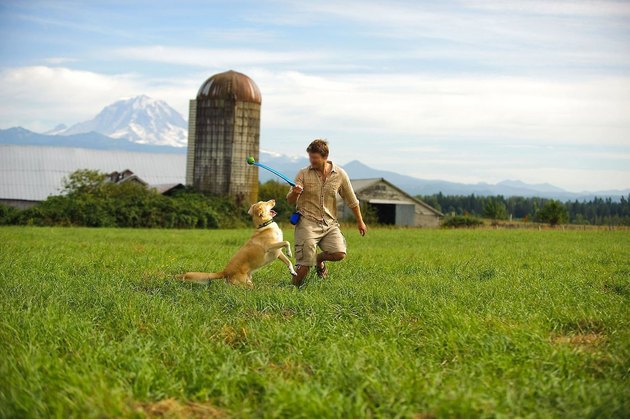 Anchored around an ergonomic handle for increased grip and control, the 28-inch design slings bouncing balls up to three times the distance they can be thrown with a human arm — that's heckin' far, fren — and eliminates the need to bend over or pick up slobber-encrusted toys. Add a two-pack of additional balls for endless fun with multiple pups.
4. Laptop Scratch Pad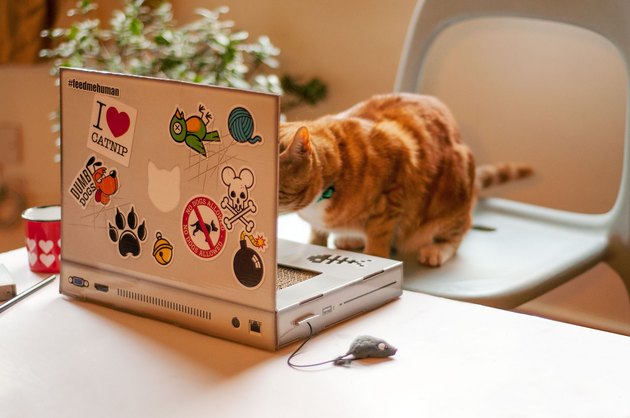 Put an end to cat burglars, heat moochers, productivity drainers and pawprint-triggered typos — because who amongst hasn't discovered something like "Aas;l;LKUA;alkduflnmWEZ04598ALMCVQ234" worked into an crucial email to your editor — with this next item.
Brought to you by the same mad geniuses behind the turntable-shaped scratch pad featured in last week's column, the Laptop Scratch Pad helps curious kittos exercise muscles, mark territory and stay current with the latest LOLcat memes.
Did we mention it comes complete with a literal mouse tethered to it?
5. Thoughts Of Dog 2020 Day-To-Day Calendar
We've swooned over the wildly popular Twitter account (aka the Purest Thing On The Internet™) previously, but this daily and comedic reminder of a dog's love for their people ports it from the internet and actualizes it IRL with a plastic easel for desk or tabletop display.
The only problem? You'll probably have trouble turning to the next page.
6. Captain Marvel Goose T-Shirt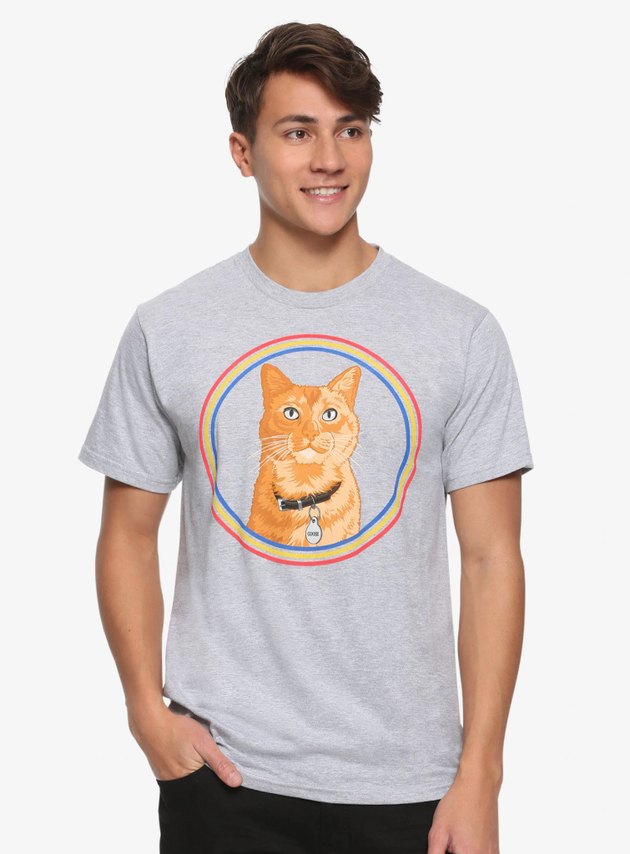 The shirt features an illustrated portrait of Goose, the Tesseract-swallowing tabby and breakout movie star of this year's box office smash, Captain Marvel.
7. Aquapaw Dog Bathing Glove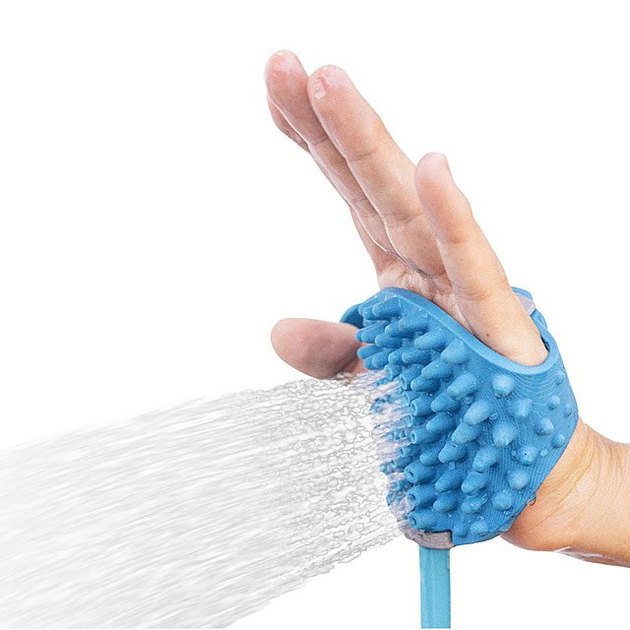 We'll end this column the way we started it: With a grooming gauntlet. Strapping around the hand, the Aquapaw gently controls the flow of water to make bath time less stressful—for both cleaner and cleanee.
But the benefits of this "wag-worthy" washer don't stop there. Less mess, less wasted water, less time.
Pair with last week's grooming hack, the Lick Lick Pad, and your pup will practically beg for their weekly makeover.