With millions of Americans now working and studenting remotely, there's been a huge spike in the number of unexpected cat sightings during Zoom video chats.
And the trend hasn't gone unnoticed on Twitter, where jokes on the topic have proliferated at warp speed and provided a welcome dose of levity against a backdrop of otherwise grim headlines.
Because interlopers gonna interlope, we've rounded up the best of these reactions, and the emboldened, DGAF kittehs who inspired them below.
1. "Does everyone else's cat feel the need to join you on every Zoom meeting?"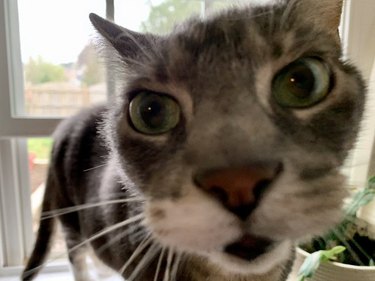 2. "First Zoom lectures recorded and uploaded. It looks like students are going to get to know my cats over the coming weeks..."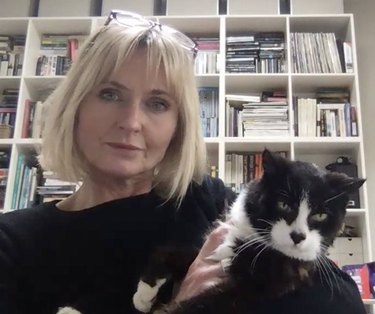 3. 🤣 🤣 🤣
"Live look at the cat in question right now"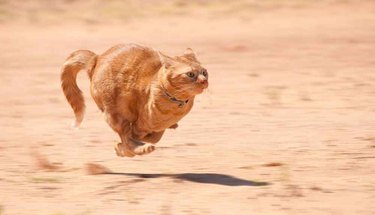 4. "Your Zoom meeting grid as depicted by cats." (Press play to watch.)
5. Agreed, you must comply with this rule.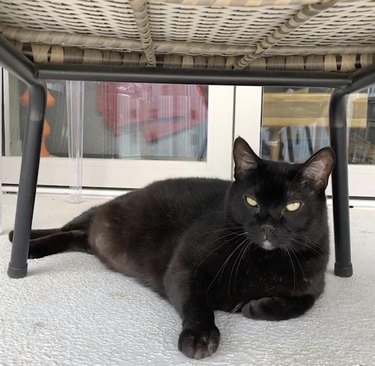 6. SOUND UP & wait for it. Seriously, it's worth it. (Press play to watch.)
"MAHM, PAY ATTENTUHN 2 MEE!!!"
7. Yo, just hit us with an invite because we are hard same.
8. Crazy times call for crazy measures.
9. "current status at my house: 3 separate Zoom meetings going on in 3 separate rooms with 3 separate cats sitting on 3 separate laps. 🐱🐱🐱"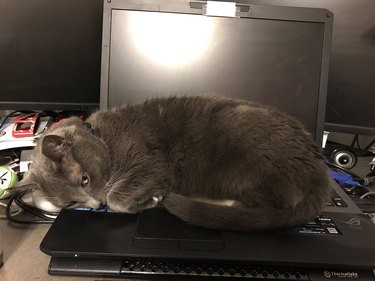 10. "We were testing out Zoom last night and holding our cat, something spooked her and this screenshot happened"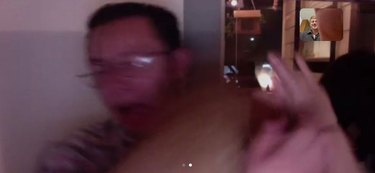 11. "When you learn leadership cut the budget for litter" (bottom row, center panel)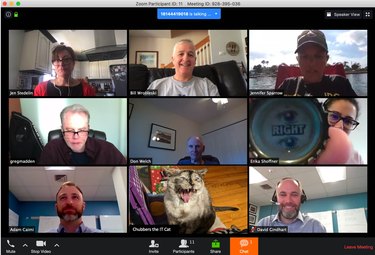 12. We've run the numbers and this checks out.
13. "Admissions director: 'We're all using Zoom all day, so we're getting to know everyone's dogs and cats. It's great.'"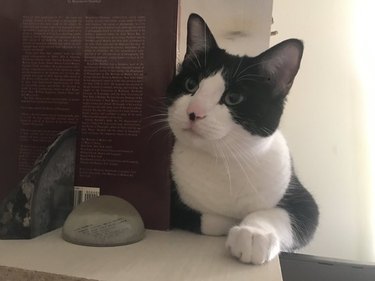 14. "Shoulder-mounted Zoom cat (or this is my life now)"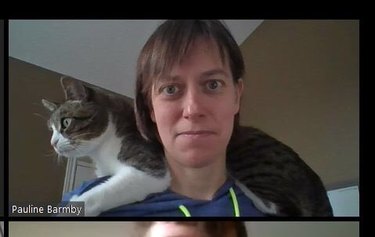 15. "Ready for our first remote lecture for Scientific Computing, broadcast from home via Zoom. The students are in for a surprise quarantine mustache. (The cat is just auditing.)"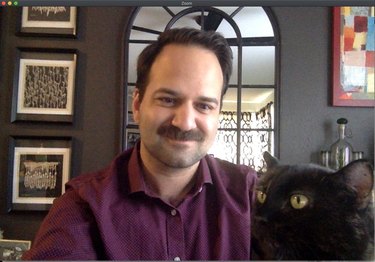 16. When you need to practice your big presentation but you don't want the audience to judge you too harshly.
17. "I thought I was attention starved. My Siamese cat is now joining my Zoom meetings and keeps hitting the unmute button."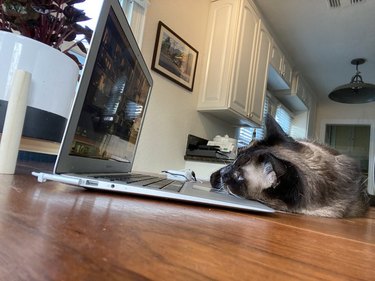 18. "My coworker told me I looked 'very professional' on the full-lab zoom call this morning because I was wearing a shirt with buttons, despite the fact that I was also holding a 16 lb cat like a baby"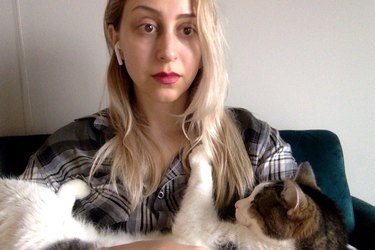 Has your cat jumped into frame during a Zoom conference? Tell us about it in the comments below or at our Facebook page!