These dogs are total gourmands. Whether it's a plate of spaghetti and meatballs, sushi, or good old peanut butter, they know good food when they see it!
1. Nothing beats a bowl of spaghetti and meatballs!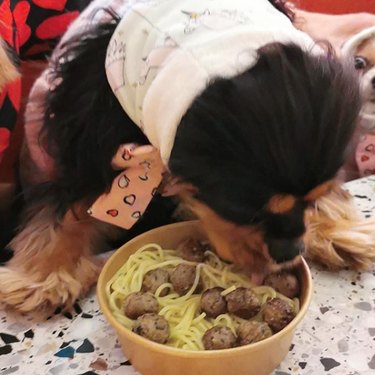 2. Cake is the only thing that matters!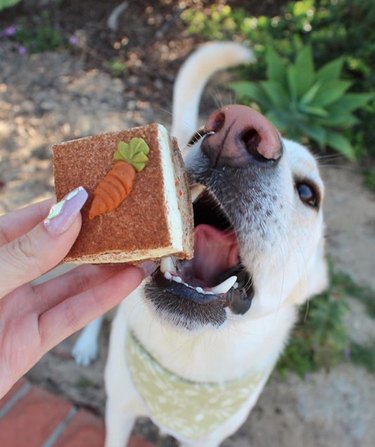 3. It's impossible not to enjoy a bowl of noodles!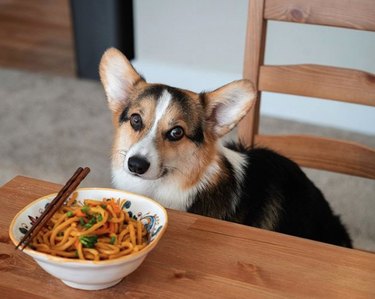 4. The old standby: peanut butter!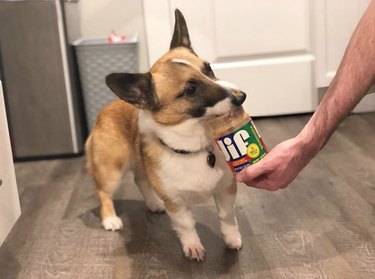 5. "Leggo my Eggo, please."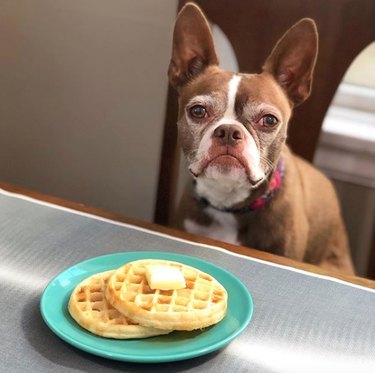 6. Time to learn to use chopsticks.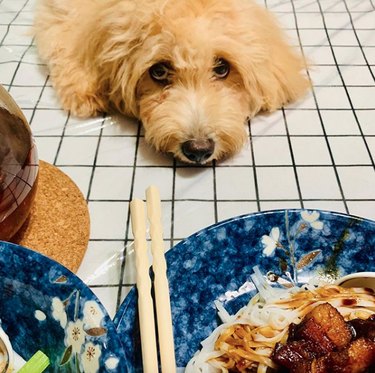 7. A meal fit for a king!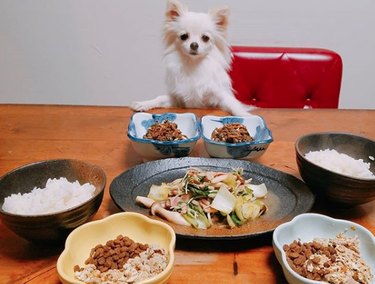 8. It's that bone garnish that really makes a difference.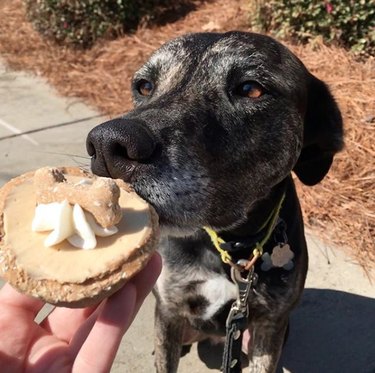 9. What? Celery can be gourmet too!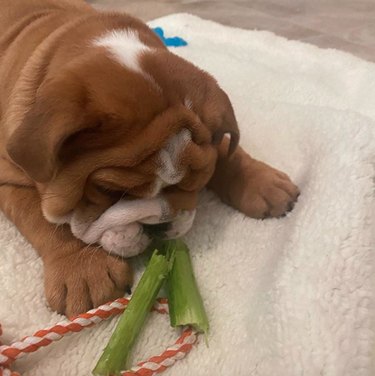 10. Breakfast of champions.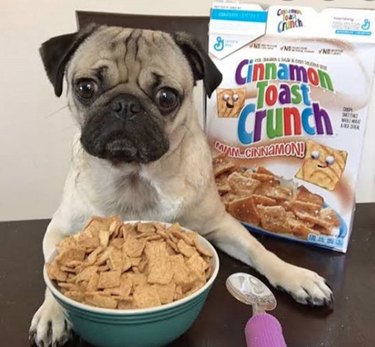 11. Waffles do a body good. Right?
12. If you don't indulge once in a while, what's the point?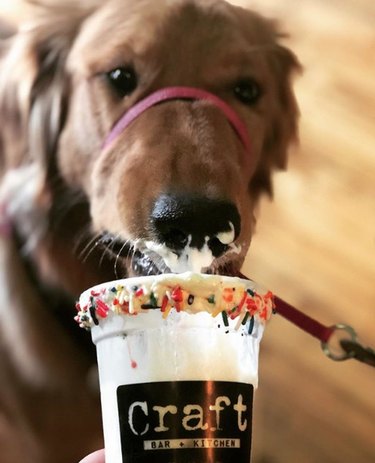 13. Everybody loves sushi!
14. It's breakfast food for dinner again.
15. Spaghetti and meatballs make a second appearance because they're just that good.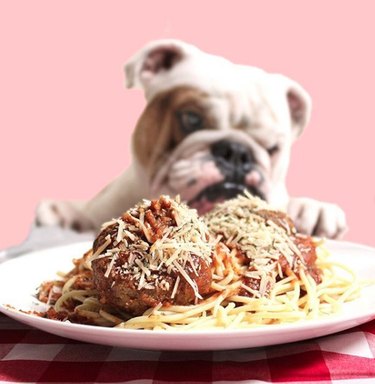 16. The look of a satisfied pup.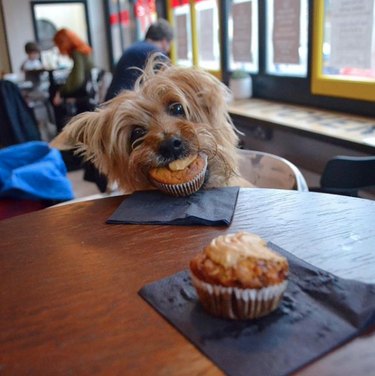 17. "Donut mind if I do!"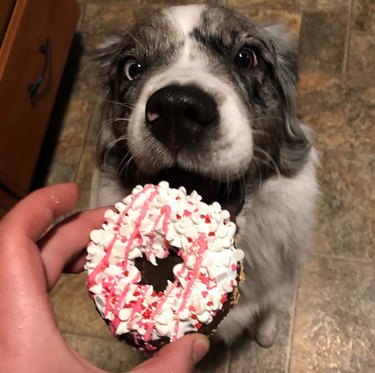 18. A healthy breakfast bowl is a must!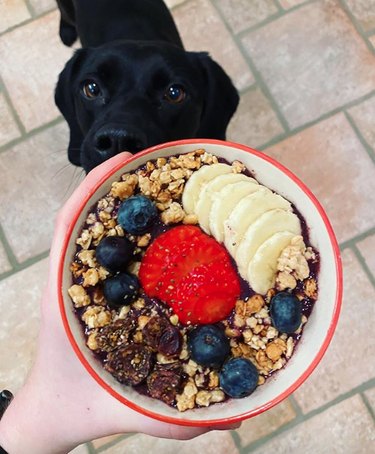 19. Sometimes you just gotta go with the tried and true snacks!