Pet owners are sharing snaps of their fur pals' peepers and it is straight up mesmerizing.
1. "Hey all! This is Callie, aka Caliente/Pidge stepping up for the #prettyeyeschallenge"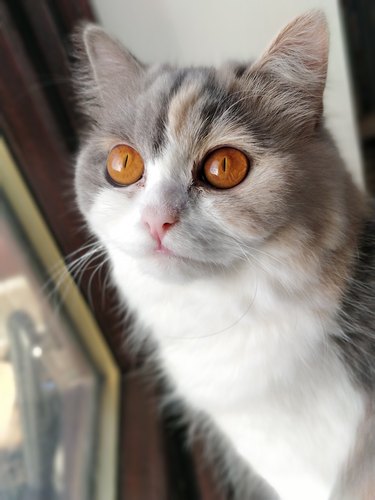 2. "Most definitely participating in this one 💚 #PrettyEyesChallenge"
3. "#prettyeyeschallenge is about to get some straight up alien baby realness. Here is missy, aka mischief aka missy moo. She is roughly 16 years old and has the most amazing green/blue eyes! They change depending on her mood, but always remind me of tiny aqua nebulas"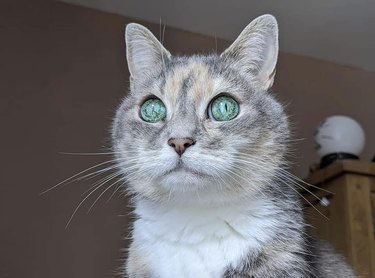 4. "I manage a dog rescue and saw some of our foster care pups for the first time in a couple weeks and OHMYGOLLYGEEWHIZ THEY ARE SO PRECIOUS AND SQUISHY I DONT EVEN UNDERSTAND, STAHHHP IT! #prettyeyeschallenge 🤤😍"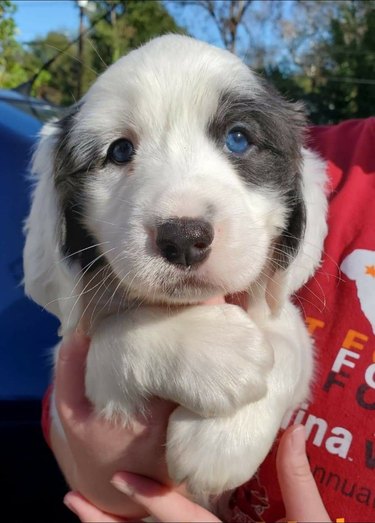 5. "Georgia's so cute she doesn't even need eyes to be a contender in the #prettyeyeschallenge
EDIT: mom just made me an Instagram! kind of rude since I can't even see it but follow me anyways! @littleblindpeach"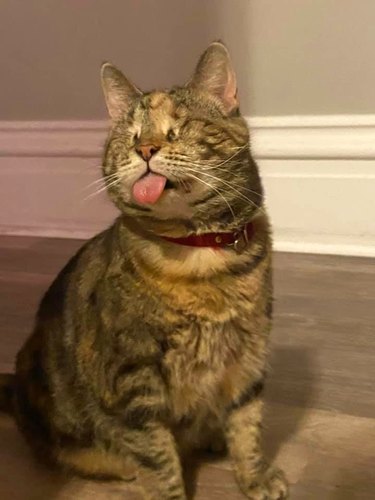 Judges: "We'll allow it!"
6. "for your consideration, my blind little dummy Osiris #PrettyEyesChallenge"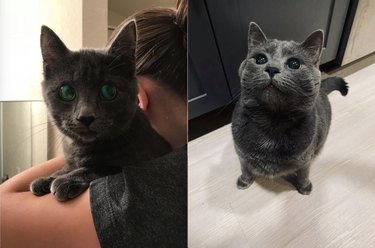 7. "This is Loki, a partial void who 'works' at an Ace Hardware in Tucson. In addition to doing a great job managing the store, he has the most amazing eyes. #PrettyEyesChallenge"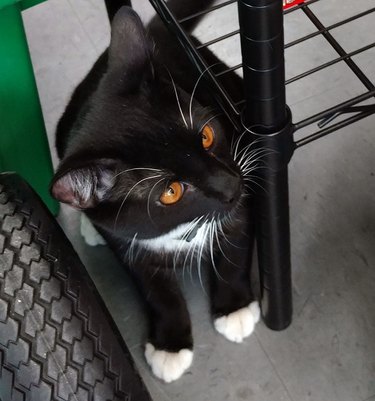 8. "Green with envy 💚 #prettyeyeschallenge"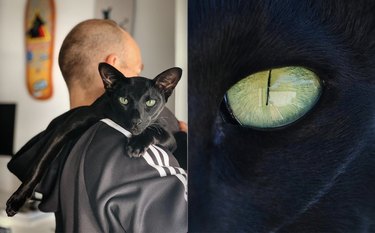 9. "Hello, my name is Sushi, I'm 3 years old and I live in Portugal, my human took me out of the trash when I was very baby, today I'm the queen of my house! #prettyeyeschallenge"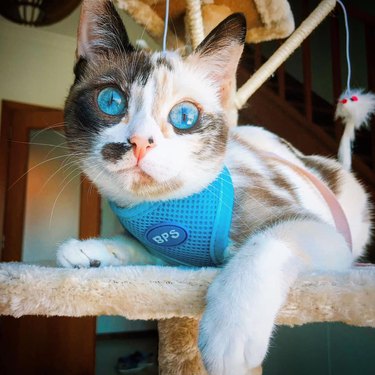 10. "My prince Mauricio, I rescued him from the streets🥺 He likes to be in my grandmas pots🙃 #prettyeyeschallenge"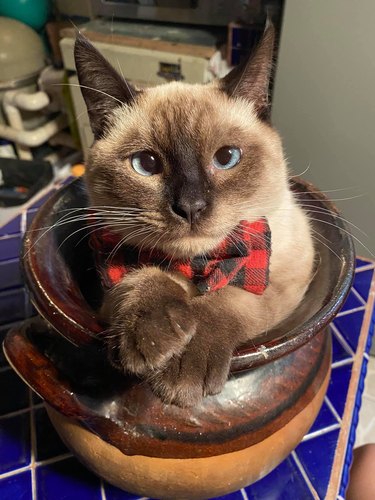 11. "This is my sweet little girl, Roxie. #prettyeyeschallenge"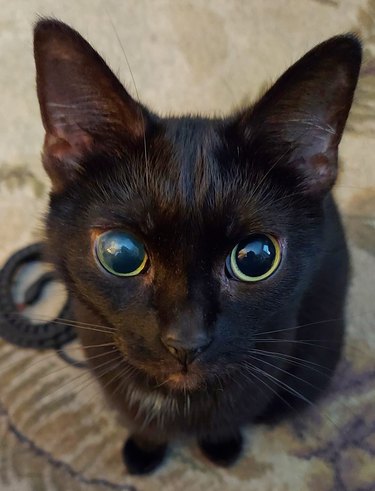 12. "My babygirl Lola, she has marbles for eyes 🤗😍 #prettyeyeschallenge"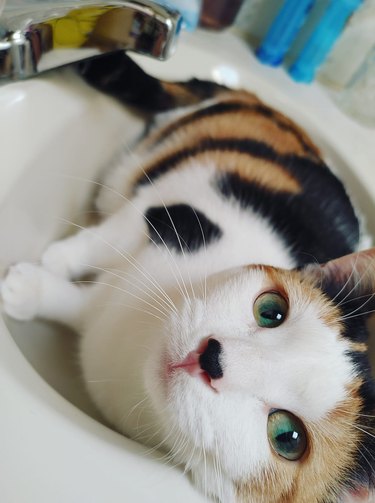 13. "This is Olive she is a Devon Rex and she has many personalities, she's sweet and cuddly but also spicy and and a bit salty at times. She loves a good lap to sleep in an she is very loved #prettyeyeschallenge"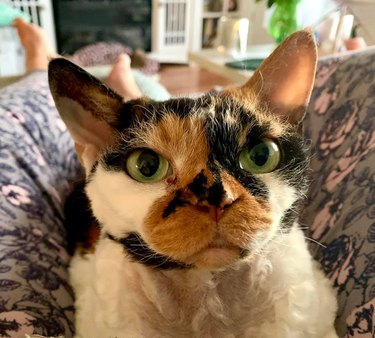 14. "Do you think I've got beautiful eyes ? 🥰 #prettyeyeschallenge"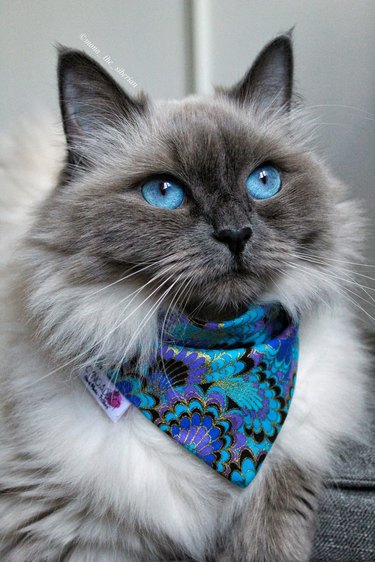 16. "Dallas turns 3 on December 12. Abandoned and rescued in NYC with his brother Texas! They are my ray of sunshine!! #prettyeyeschallenge"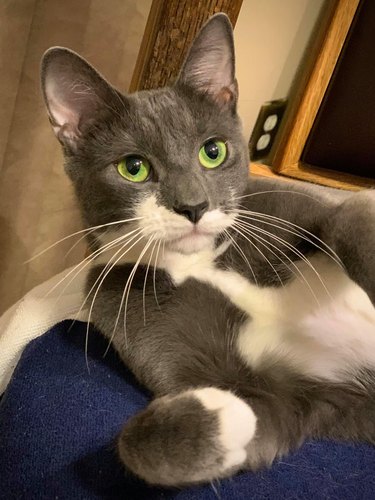 17. "I think Fiona wins the #PrettyEyesChallenge 😉"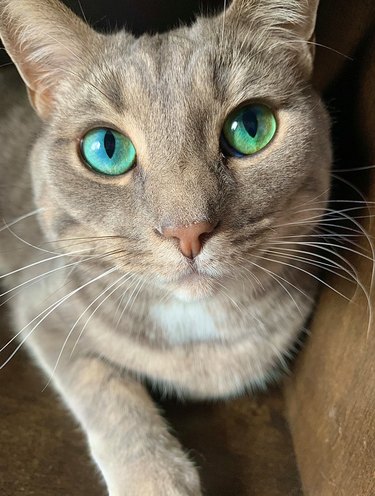 18. "She is going for gold in the #prettyeyeschallenge"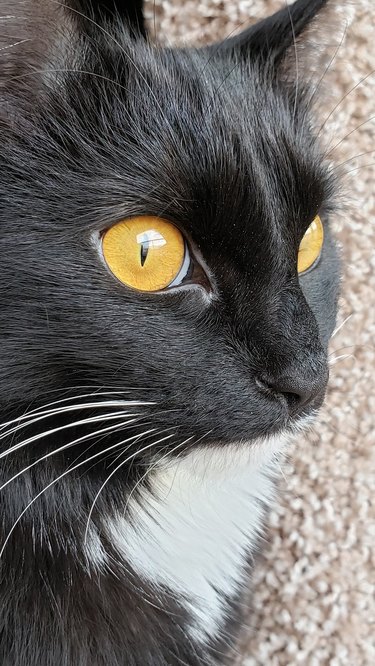 ​Is your pet a contender for #prettyeyeschallenge trophy? Share pictures of their breathtaking orbs and sensational saucers with us on our Facebook page!​