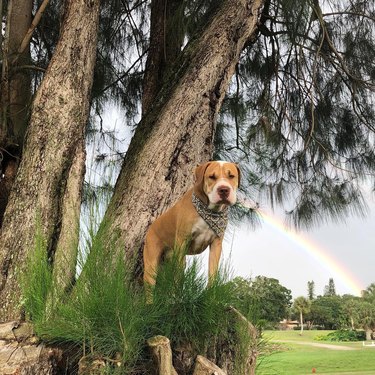 "Carrying sticks around down below on the ground? Pffft, that's for amateurs." -- all these climbing canines & arborkorists
1. "I have one #Corgi that hates being picked up and one that loves being put in trees ... try to guess which one this is." 🤣 🤣 🤣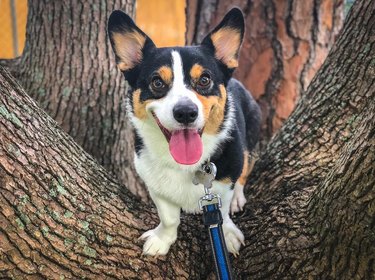 2. "Some pups are environmentalists but this one is a real ... wait for it ... tree hugger."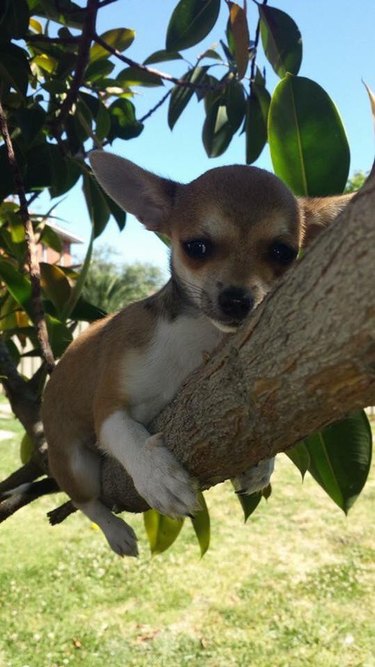 3. "I'm not a dog, I'm just a different species of spotted 🦉."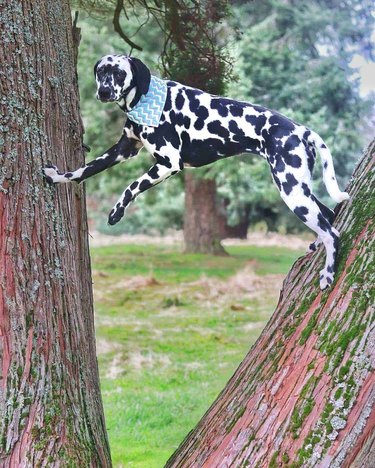 4. "That's one way to get to the top."
5. "This new profile pic is gonna slay on Tinder, but did I over do it with the head tilt?"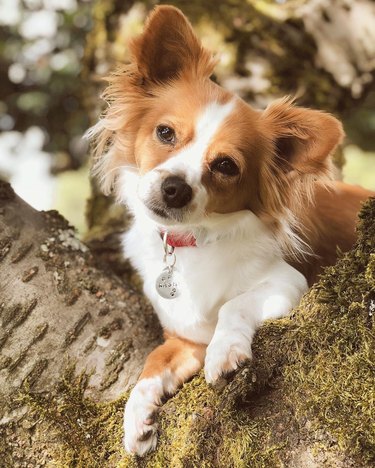 6. "Hi my name is Arrow and I wear goggles so branches don't poke my eyes out when I climb up trees!!"
7. Judges: "Well this is a rather literal interpretation of the list's frame, but we'll allow it."
8. "Fridays are for sitting in trees and looking sassy!"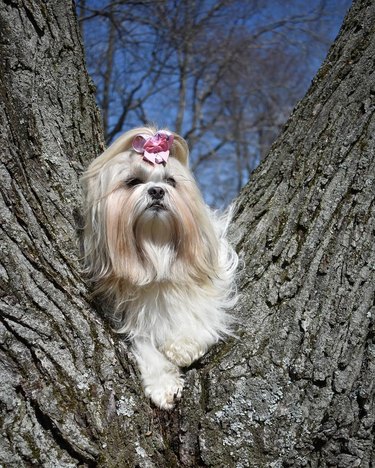 9. "Barking up the wrong tree? I wouldn't know anything about that."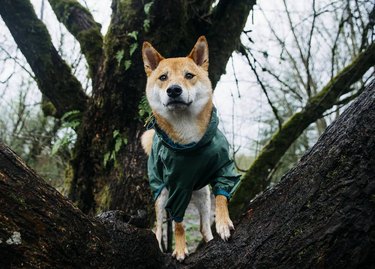 10. "Because the only thing better than one dog in a tree is two."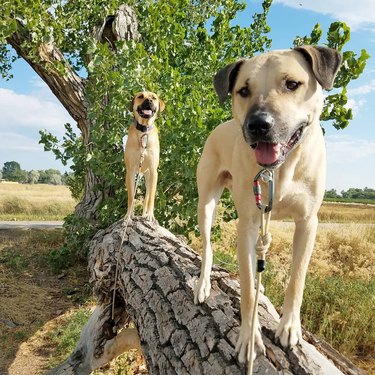 11. "To catch the squirrel you have to become the squirrel."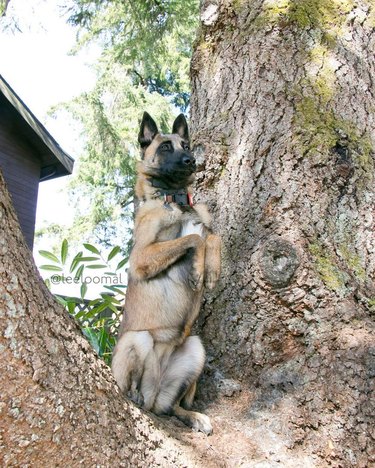 12. "Mind the gap."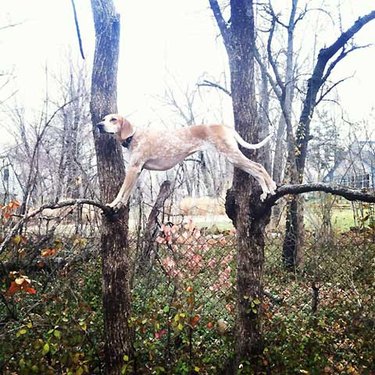 13. "Peak-a-bork."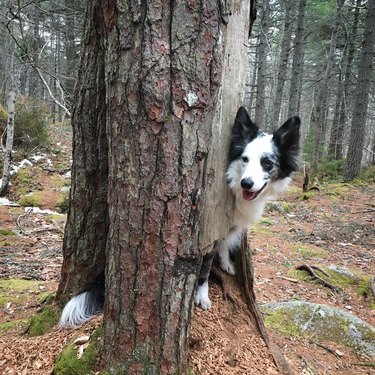 14. "Why do these pups look like they're about to drop the most fire album of 2018?" #squadgoals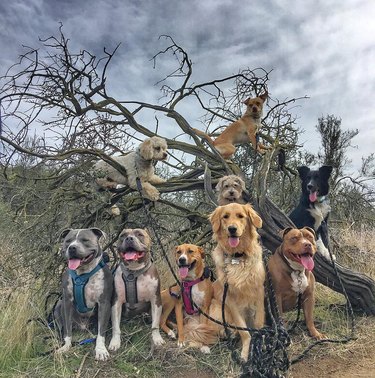 15. "Hiding from Monday morning like."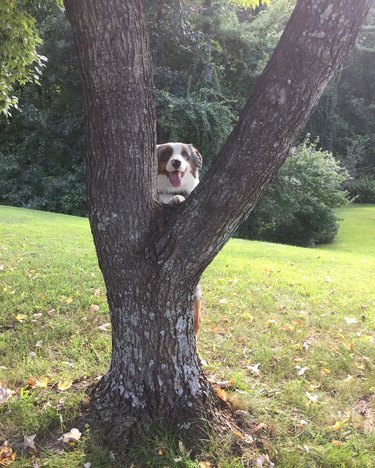 16. "He's half dog, half teddy bear."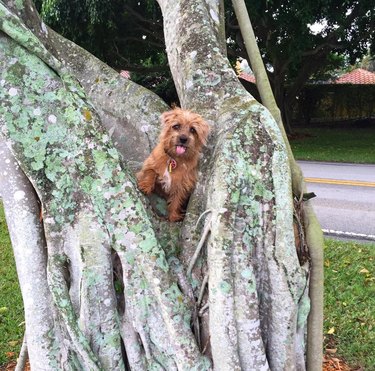 17. "Hello, 911? There's a smol puppy stranded in a tree and we need the fire department here ASAP."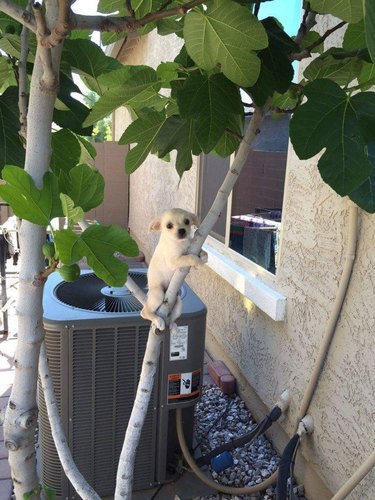 18. "Legolas! What do your elf eyes see?"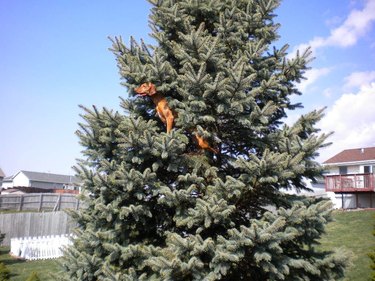 19. "I wish I could like this twice 👍🏼"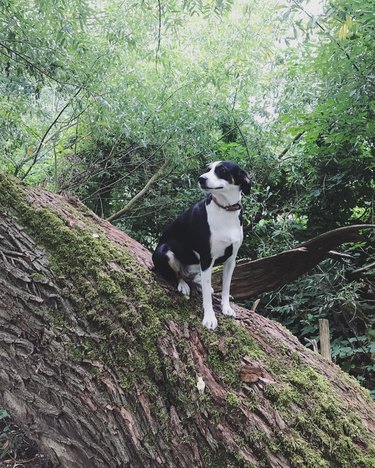 20. "This dog's adventures > your adventures."