Sure, you could name your cat some of the common cat names in the English language. There's nothing wrong with a jaunty name like Pepper or a tried-and-true name like Fluffy. But we bet your cat has a little more personality than that, and you want your name for him or her to show that. Here's a list of 122 perfect Spanish cat names.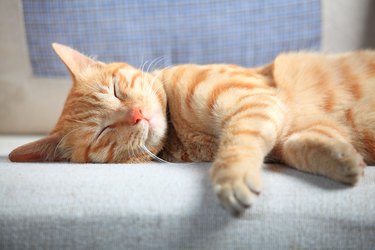 Spanish names for female cats
Playa (beach)
Corazón (heart)
Niebla (fog)
Biele (dance)
Gata (female cat)
Osa (female bear)
Flor (flower)
Selva (jungle)
Montaña (mountain)
Cascada (waterfall)
Lluvia (rain)
Nieve (snow)
Angel (angel)
Buena (good)
Hermosa (beautiful)
Amor (love)
Aconcia (comets)
Alegría (joy)
Alta (high or tall)
Amata (loved)
Baja (short woman)
Baya (berry)
Blanca (white)
Bonita (pretty woman)
Belita (beautiful)
Bricia (variant of Brigid)
Brisa (breeze)
Candela (candle)
Carmelita (little garden)
Dia (day)
Dulcea (sweet)
Eriella (lioness)
Esabella (devoted to God)
Estrella (star)
Fantasia (fantasy)
Faustina (lucky woman)
Felicidad (lucky)
Felipa (A woman who is friendly with horses)
Felisa (lucky and successful)
Florita (flower or blossom)
Gitana (gypsy, or wanderer)
Grecia (graceful)
Hija (daughter)
Jacinda or Jacinta (hyacinth flower)
Juanita (feminine form of Juan or John)
Latoya (victorious)
Lavada (pure)
Leonora (bright)
Leya (Loyalty)
Lindo (lovely)
Lora (like the laurel)
Lucita (little light)
Luza (light)
Maria (mother of Jesus)
Madra (mother)
Maite (lady of the house)
Margarita (a delicious drink, a daisy flower)
Mariposa (like a butterfly)
Niña (little girl)
Paloma (dove)
Perla (pearl)
Reina (queen)
Rosita (Little rose)
Selena (Moon goddess)
Safira (sapphire)
Salsa (a dance)
Santina (little saint)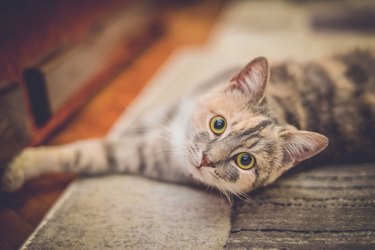 Spanish names for male cats
Esponjoso (fluffy)
Cielo (sky or heaven)
Gato (male cat)
Lión (lion)
Tigre (tiger)
Cazador (hunter)

Oso (bear)
Rio (river)
Segundo (second)
Pequeño (small)
Bueno (good)
Hermoso (beautiful)
Amante (Lover)
Cerveza (beer)
Allegro (music)
Valiente (brave)
Dulce (sweet)
Leonor (bright)
Lupe (wolf)
Sanche (blessed one)
Silvi (from the woods)
Tequila
Tierra (earth)
Alfonso (noble)
Amado (loved)
Carlito (young Charles)
Chico (boy)
Lobo (wolf)
Luz (light)
Nacho
Oro (gold)
Reyes (kings)
Rico (rich)
Sierra (mountains)
Tiburon (shark)
Ronroneo (purr)
Suave (soft)
Tipo (Kind)
Feliz (Happy)
Niño (little boy)
Noche (night)
Lindo (pretty)
Hermoso (handsome)
Loco (crazy)
Feroz (Fierce)
Peludo (furry)
Bigotes (whiskers)
Sombra (shadow)
Caliente (hot)
Corto (short)
Fuerte (strong)
Gordo (fat)
Joven (young)
Seguro (safe)
Vivo (alive)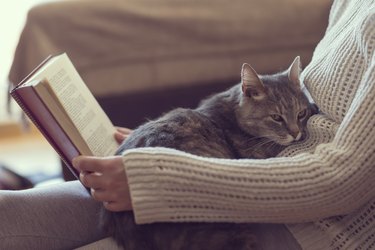 Do you need more inspiration for your new pet's name?
Pets are like our children. We love them, care for them, and we get to dress them up in adorable outfits so it's extra important that we take time to find the perfect pet name that reflects their personality and potential. Because settling on a name for your new pet can be hard and emotionally wrenching (oh the indecision!), we've gathered nine pet-naming techniques to find the perfect fit, as well as assembled a handful of our most beloved lists of pet names below!