Striped cats evoke a sense of quirkiness and whimsy. But they can also be fierce -- they look like mini tigers after all. Here's a list of 143 names that fit both quirky and fierce types, depending on your pet's personality. And if you happen to want to get literal, we have names that evoke stripes as well!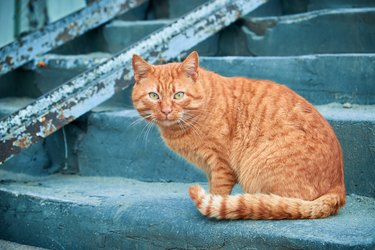 Names that evoke stripes
Tiger/Tigress/Tigger/Tiger Lily/Tigra/Tyga

Zebra

Bee/Honeybee/Bumblebee
Garfield (arguably the most famous striped cat!)
Adidas
Anemone
Bamboo
Bengal
Gingham
Tartan
Cinnabar (a type of striped caterpillar)
Candy Cane
Skunk
Jailbird
Chevron
Zigzag
Hyena
Lemur
Pyjama
Spangle/Spangled (like the flag!)
Cheshire (another famous striped cat!)
Stripey/Stripes (very literal but who cares?)
Yucca (a type of striped shrub)
Patches
Speckles
Spot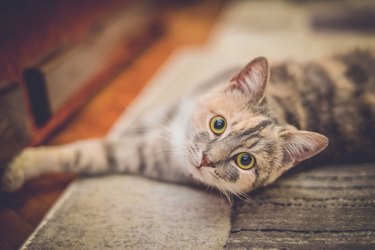 Quirky striped cat names
Tobias

Giacomo

Cornelius

Leopold
Caspian
Calypso
Hansel
Zephyr
Colburn
Beetles
Razzmatazz
Tabitha
Cosmo
Grundel
Mozo
Dandelion
Tigris
Natty
Finnegan
Alvin
Faust
Thunder
Heffer
Buggy
Phaedra
Gallagher
Shankey
Dexter
Helios
Ilka
Delago
Tiana
Oona
Nixie
Muirgen
Hermione
Lusine
Stasia
Lizzo
Nastia
Tipper
Milka
Ramona
Hoffer
Vivica
Bodhi
Thierry
Bardi
Winifred
Merryweather
Winslow
Ichabod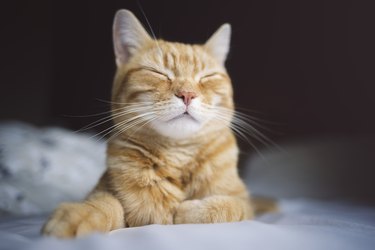 Fierce striped cat names
Conan

Hercules

Morrigan

Cadmar

Donovan

Andromeda

Valkyrie
Brunhilde
Chadwick
Duncan
Elvara
Geronimo
Gunther
Herod
Hector
Luther
Mordecai
Moriarty
Odysseus
Ragnar
Samurai
Shogun
Valhalla
Xena
Xander
Alonzo
Xerxes
Uriel
Blair
Cedric
Cillian
Dieter
Gabriel
Lachlan
Ranulf
Ingemar
Ludwik
Murdoch
Rainer
Regina
Ignatius
Hendrix
Melisande
Jarvis
Lazslo
Berenice
Viggo
Uriah
Theodosia
Thelonius
Oswald
Mortimer
Jove
Heloise
Audemar
Dante
Damaris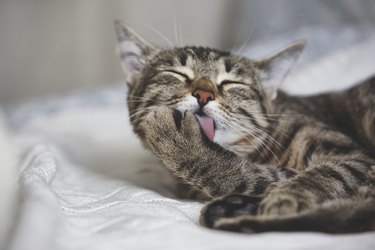 Do you need more inspiration for your new pet's name?
Pets are like our children. We love them, care for them, and we get to dress them up in adorable outfits so it's extra important that we take time to find the perfect pet name that reflects their personality and potential. Because settling on a name for your new pet can be hard and emotionally wrenching (oh the indecision!), we've gathered nine pet-naming techniques to find the perfect fit, as well as assembled a handful of our most beloved lists of pet names below!