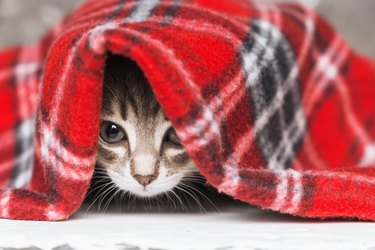 Whether you have Scottish ancestry or just like the sound of traditional Scottish names, a Scottish name for a cat is a great choice. Here's a list of 111 Scottish cat names that you probably won't hear too often, making it kind of cool, right? Unique and uncommon names for pets are always fun!
Scottish cat names based on Scottish cities
Glasgow

Aberdeen

Edinburgh

Dundee

Inverness
Stirling
Perth
Bannockburn
Oban
Kirkwall
Paisley
Culloden
Livingston
Glencoe
Pitlochry
Elgin
Thurso
Dunfermline
Mallaig
Ayr
Melrose
Ullapool
Glenfinnan
Kirkcaldy
Stornoway
Falkirk
Linlithgow
Greenock
Cumbernauld
Dumfries
Hamilton
Leith
Motherwell
Roslin
Jedburgh
Kilmarnock
Coatbridge
Brechin
Lerwick
Airdrie
Arbroath
Irvine
Prestwick
Glamis
Glenrothes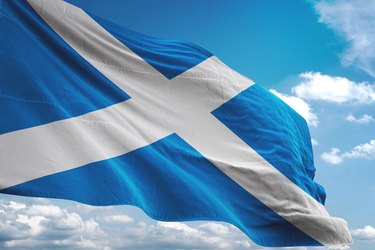 Scottish names for male cats
Ranulf

Lachlan

Leith
Glenn
Fraser
Calum
Camdyn
Finlay
Paden
Rory
Mackinnon
Brodie
Jamie
Alec
Drew
Macbeth
Tyrone
Dallas
Campbell
Angus
Clyde
Lennox
Macaulay
MacGregor
Gawain
Malcolm
Ailbert
Alastair
Argyle
Bryston
Cameron
Doughall
Dunmore
Gordon
Hamish
Keith
MacKinley
MacLaren
MacNab
MacPherson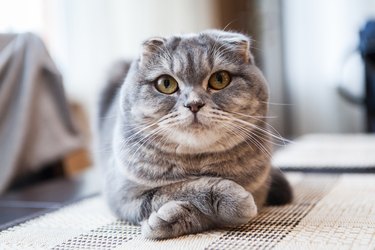 Scottish names for female cats
Ainslie

Arabella

Elspeth

Finella
Greer
Isla
Skye
Marcail
Kyla
Maisie
Tory
Aileana
Adairia
Cadha
Earie
Forba
Gavina
Grizela
Isobel
Janneth
Makenna
Malmuira
Maira
Nairna
Sloan
Wynfreda
Do you need more inspiration for your new pet's name?
Pets are like our children. We love them, care for them, and we get to dress them up in adorable outfits so it's extra important that we take time to find the perfect pet name that reflects their personality and potential. Because settling on a name for your new pet can be hard and emotionally wrenching (oh the indecision!), we've gathered nine pet-naming techniques to find the perfect fit, as well as assembled a handful of our most beloved lists of pet names below!