For the cat that prowls around in the dark, stalks its prey, and attacks without mercy (mice or your feet), you need an appropriately fierce name. These names are drawn from history, mythology, pop culture, and more, so you'll definitely find something suitable for that wild feline of yours.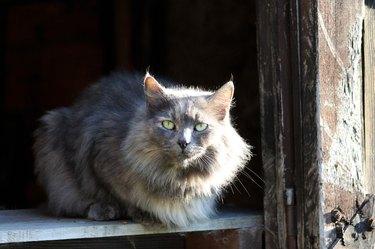 Fierce names for male cats
Admiral
Ammo
Ares
Aslan
Atlas
Attila
Anubis
Axel
Bane
Beast
Bear
Blade
Bobcat
Bolt
Bruiser
Brick
Brutus
Buck
Buckeye
Bullet
Bully
Butch
Butcher
Champ
Chopper
Captain
Chief
Claymore
Colonel
Crusher
Cutlass
Cutter
Czar
Damien
Darth
Diesel
Falchion
Falcon
Fang
Gladius
Glaive
Goliath
Griffin
Gunner
Hawkeye
Hades
Hercules
Hook
Hulk
Hunter
Hyde
Ivan
Jax
Judge
King
Kingpin
Khan
Lucifer
Luthor
Machete
Maverick
Maximus
Nero
Odin
Ozzy
Osiris
Pistol
Ram
Rambo
Ranger
Reaper
Remington
Rex
Rocky
Sarge
Sith
Snake
Sniper
Soldier
Spike
Stallone
Sylvester
T-Bone
Tank
Tazer
Thor
Titan
Triton
Troy
Tyson
Unit
Vin
Vlad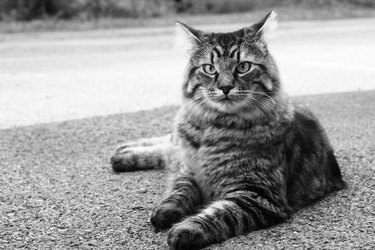 Fierce names for female cats
Artemis
Ashe
Athena
Bellatrix
Cersei
Cleopatra
Daenerys
Diva
Duchess
Elektra
Freyja
Gamora
Hecuba
Hera
Huntress
Katniss
Leia
Lola
Louise
Medea
Mystique
Nikita
Nyx
Persephone
Queenie
Raven
Ripley
Sassy
Selina
Sheba
Siren
Sphynx
Starbuck
Thelma
Trinity
Ursa
Ursula
Vixen
Widow
Xena
Zarya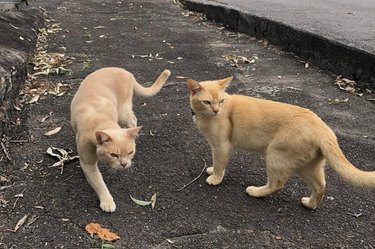 Fierce gender neutral cat names
Archer
Avalanche
Bandit
Blaze
Blitz
Bomber
Bones
Boss
Brooklyn
Bronx
Dagger
Danger
Cheetah
Flame
Hawk
Harley
Hurricane
Jaeger
Jaguar
Jet
Jinx
Justice
Kaiju
Katana
Killer
Koa
Lex
Leopard
Lion
Lynx
Maniac
Midnight
Monster
Ninja
Nitro
Omen
Oni
Panther
Pepper
Phoenix
Puma
Punk
Pyro
Racer
Rebel
Rider
Ripper
Riptide
Rogue
Rowdy
Saber
Shadow
Shark
Storm
Striker
Styx
Tiger
Tracer
Trapper
Vex
Villain
Viper
Do you need more inspiration for your new pet's name?
Pets are like our children. We love them, care for them, and we get to dress them up in adorable outfits so it's extra important that we take time to find the perfect pet name that reflects their personality and potential. Because settling on a name for your new pet can be hard and emotionally wrenching (oh the indecision!), we've gathered nine pet-naming techniques to find the perfect fit, as well as assembled a handful of our most beloved lists of pet names below!