There are certain names that just roll off the tongue more easily than others. Many of those names have a nice-sounding combination of vowels and start with the letter S. In case you want this silky, smooth, scintillating cat names that start with S (see?!), simply peruse this list of 130 cat names.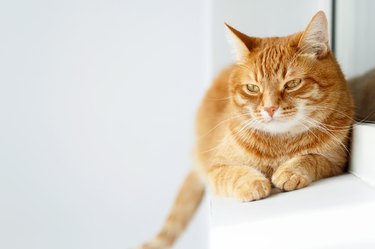 Your S cat names could be adjectives that describe your cat's appearance, or "real" (as in, human) names that start with S. Either way, you're sure to find one on this list.
Sassy
Sanguine (dark red colored)
Shy
Sneaky
Sleepy
Spry
Sweetie
Sabine
Saint
Sandy
Sable
Satin
Satellite (not a common name for a cat, but unique nonetheless)
Savage
Saxon
Sage
Sauron (never let it be said you're not literary)
Smaug
Satan (I mean, for a really bad cat...)
Scabby
Scallop
Scarlet
Scruffy
Scotch
Scrappy
Serenity
Seven
Seychelle
Señor
Shady
Shorty
Shrek (Do you have another cat named Fiona?)
Shimmer
Shadow
Silver
Sky
Skitter
Smudge (especially if your cat is gray)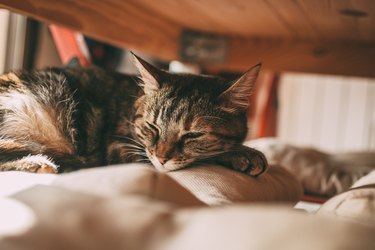 Snoopy
Smokey
Snowy
Snuggy
Socrates
Sonsie or Sonsy (a little-known adjective meaning attractive, especially for a girl)
Sorcerer or Sorceress
Soprano
Soot or Sooty
Sorrel
Spruce
Sparkle
Spirit
Squeaky
Snow or Snowy
Stone or Stoney
Superfine (I mean, why not? If the name is good enough for sugar . . . )
Sufi
Summer
Sunny
Sudsy
Swagger
Sweetheart
Swishy
Swampy
Sabrina
Sachi
Sady
Saffron
Sahib (meaning lord or master, which he obviously is)
Sailor
Salazar
Sally
Salome
Salvador
Sampson
Shamu
Sanchez
Sandor
Santana
Saphire
Sasha
Savannah
Sebastian
Sedona
Shelby
Selma
Seneca
Septimus
Seraphina
Sergio
Sharif
Sharlene
Shureen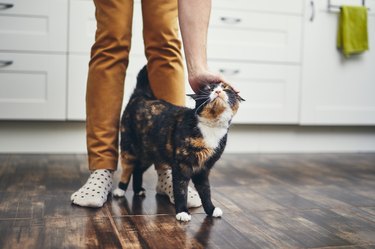 Shasta
Shay
Shelton
Sherman
Sid
Sigfried
Sigmund
Sienna
Sierra
Silvester
Simba
Sinead
Siri (You can always say you picked the name before the phones got to be so popular)

Skipper
Sol or Soleil
Sonia
Sophia
Sparrow
Spring
Stan or Stanley
Star
Stella
Sterling
Stewie
Storm
Sullivan
Sunshine
Santos
Scottie
Slade
Sagan
Samara
Shannara
Serena
Shania
Selena
Sappora
Selashimar (It's the name of a star)
Do you need more inspiration for your new pet's name?
Pets are like our children. We love them, care for them, and we get to dress them up in adorable outfits, so it's extra important that we take time to find the perfect pet name that reflects their personality and potential. Because settling on a name for your new pet can be hard and emotionally wrenching (oh the indecision!), we've gathered nine pet-naming techniques to find the perfect fit, as well as assembled a handful of our most beloved lists of pet names below!