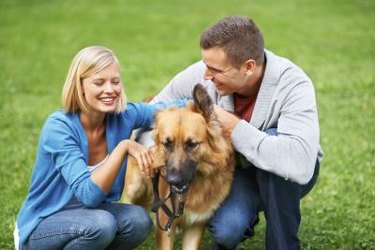 Most dog owners want only the best food for their pet. With hundreds of brand names on the market, it can be confusing to know which dog foods are of the highest quality. There are some brands that stand above the rest, and are commonly recommended by veterinarians to dog owners.
Types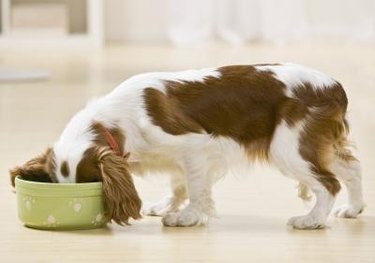 Veterinarians have a number of dog food brands they often recommend to owners. According to AskVetAdvice.com, these include Wysong pet food products, Flint River Ranch, Solid Gold Health, Nature's Recipe, Back to Basics, Nutro Canine, Precise Pet, Pet Guard Canine, and California Natural. These brands offer some of the highest quality products on the market for dogs because they are full of vitamins and minerals to promote healthy coats and digestive systems.
Benefits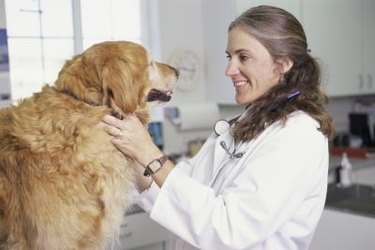 These vet-recommended brands contain an assortment of high quality ingredients that are important for promoting a healthy life for you dog. Many of these brands only contain human grade ingredients. Most inexpensive brands contain ingredients that would be intolerable in human food, and are not as healthy for your dog. By using only the best ingredients, these brands purport to ensure that your pet is eating only the finest food.
Effects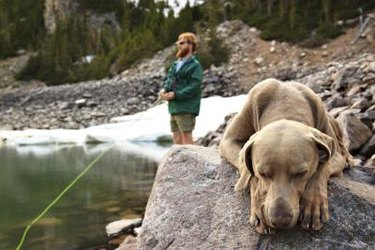 These brands include all of the essential vitamins and minerals your dog needs to stay healthy and strong well into their senior years. They also do not contain any artificial preservatives, like many of the generic brands do. They are all natural foods filled with carbohydrates, vitamin A, vitamin C and important minerals. Vet recommended brands provide everything your dog needs for a well balanced diet.
Features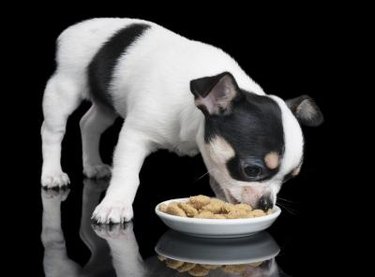 Many of these brands offer different foods for different sized dogs, as well as specialty formulas based on age. These range from toy sized dogs to dogs over 50 pounds. They also offer puppy formulas and senior formulas, with specialized ingredients important to your dog's age. Puppies require different amounts of fat and carbohydrates then adult dogs. Senior aged dogs have special dietary needs as well to keep them healthy in their old age.
Sources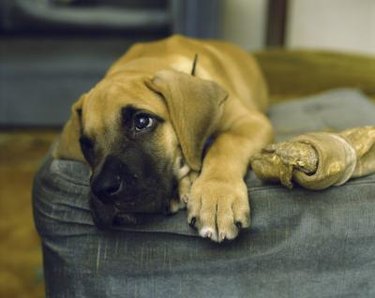 Most vet-recommended brands can be purchased in several places. Some veterinarian offices sell them directly. There are also many privately owned organic and all natural pet food stores that will carry them. Some of the brands such as Nature's Recipe and Nutro are available at large chain pet stores. Online retailers and the brand websites will also allow you to order them directly.