Today in mind-blowing factoids we did not know: Wild hamsters are notorious hoarders and will literally ferry all of the noms back to secret underground lairs in their frickin' mouths!
"When full," Wikipedia adds, "the cheek [pounches] can make their heads double, or even triple in size" (emphasis ours).
So basically the rodent equivalent of tourists at an all-you-can-eat buffet on the Vegas strip? Relatable!
For reasons like these, hamsters have become popular house pets. Oh and their undeniable adorability, let us not overlook that.
Beady eyes? Check. Truncated tails? Yup. Fur-covered feet? You gots it.
That they are petite, v. smol, and Instagram-friendly also makes them ideal for children and apartment-dwelling folx for whom space is limited.
In any case, if you've recently added a tiny new member to your pet squad, you'll need a name to match their outsized personality, which is great because you've clicked through to the right place.
Assembled below: 150 of the funniest and unique hamster names we could cobble together.
Did we miss your favorite? No sweat, just add it to the comments!
Fun & unique names for male and female hamsters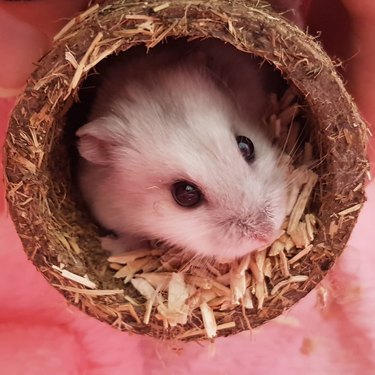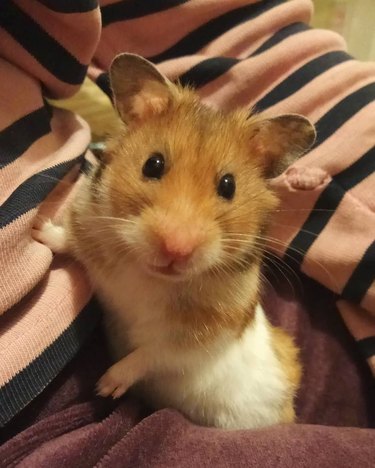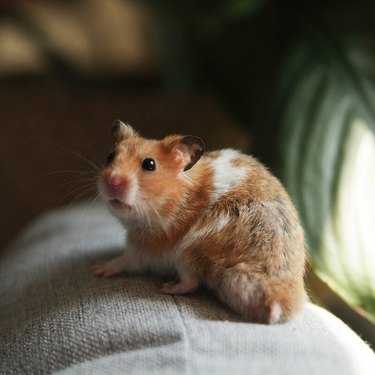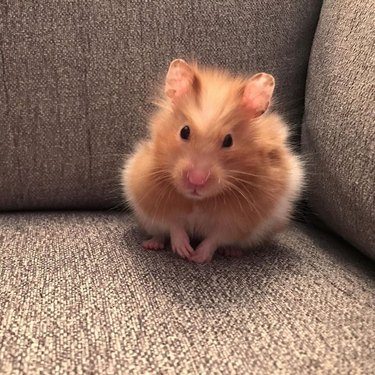 Do you need more inspiration for your new pet's name?
Pets are like our children. We love them, care for them, and we get to dress them up in adorable outfits so it's extra important that we take time to find the perfect pet name that reflects their personality and potential. Because settling on a name for your new pet can be hard and emotionally wrenching (oh the indecision!), we've gathered nine pet-naming techniques to find the perfect fit, as well as assembled a handful of our most beloved lists of pet names below!