​Cuteness may earn compensation through affiliate links in this article.​
If you're like us, you don't need an excuse to shower your four-legged pals with prezzies. But you also don't turn away the opportunity when it rolls around.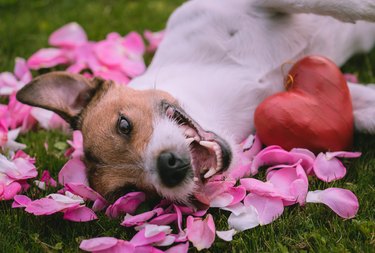 All of which is to say Valentine's Day is nearly here and yes, you absolutely need to get your pet something nice to express your ​lubs​ for them otherwise they will judge you. AND HARSHLY AT THAT, I WOULD ADD. 😜
With that warning in mind, here are 7 perfect Valentine's Day gifts for the kittehs and doggos in your life.
1. Pet Pouch Hoodie With Kangaroo Pocket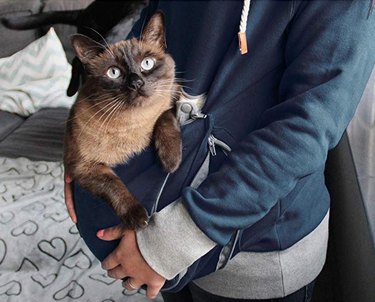 Is your cat a clingy cat? Then this "pet pouch hoodie" with an oversized kangaroo pocket for easy storage is the hoodie for you. From chilling in front of the TV to short walks around the house, it's the perfect solution for pets that always want to be by your side.
2. Frisco Valentine's Plush Heart Dog Toy, 3-pack

It's a heart attack! Pups won't be able to resist wrestling and cuddling with these plush dog toys in the shape of pastel-shaded candy sweethearts, arguably the most iconic Valentine's Day candy ever. True to their namesake, they come embroidered with sweet musings like "Be Mine", "Squeeze Me" and "Puppy Love" that will give you all the fuzzy, furry feels.
3. Pooch Selfie Smartphone Attachment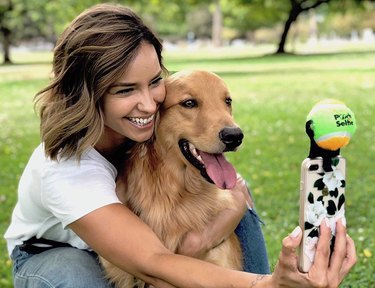 The problem: Your pup is photogenic as heck, but doesn't sit still long enough for a good photo. The solution: The Pooch Selfie, a smartphone attachment and distraction device. If the green-and-orange tennis ball doesn't grab your dog's attention, the internal squeaker surely will.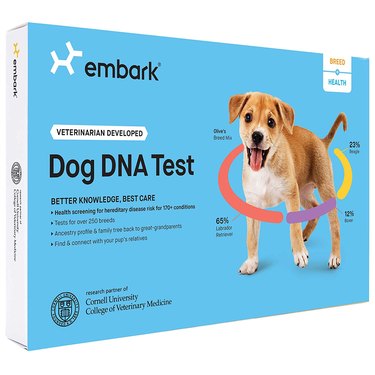 Real love is giving your pet everything they need to live their best, longest, and happiest lives. Embark's Dog DNA Test can help them achieve this by decoding their genetic heritage and family trees. With a simple and painless cheek swab, this DNA test kit can screen for over 170 health conditions, identify potential relatives, and give you the information you need to chart care throughout their life.
5. Best Feline Friend Canned Wet Cat Food (Tuna & Pumpkin Valentine Dinner)
It's no secret that the quickest way to your cat's heart is through their stomach. Show them how much you care by treating them to the finest, lip-smacking noms with a Tuna & Pumpkin Valentine Day feast from Best Feline Friend.
6. Dog Bone Best Friends Charm Necklace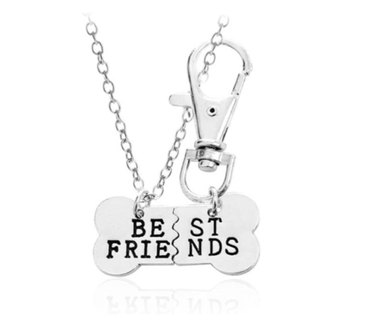 The best gifts are the gifts you share. Take, for example, this Dog Bone Charm Necklace which splits in half. With one for your pup's collar and one wrapped around your neck, it's an easy to way to tell the world (or everyone at the dog park) that you're in a serious relationship.
7. Valentine's Day Dog Bandanas
We'll end this column the way we started it: With novelty clothing! Included in the set are four bandanas, each one tiled with a holiday-appropriate mix of red, pink, and white hearts. Now go out there and win Instagram for the day!