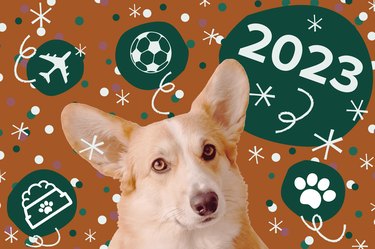 We can't believe it's almost time to ring in 2023 already. 2022 was a big year for Cuteness — we redesigned our site, recommitted to our ethics and surveyed over 3000 Cuteness readers to find out their answers to common pet-related questions.
But we can't rest on our 2022 laurels forever, and it's time to look onward to 2023. Here are our predictions for what 2023 will look like in the world of pets and the people who love them.
More pet parents choose force-free training
Cultural shifts over the past several decades have changed the way that people think about their pets. Many people now think of their pets as a member of the family.
It might not be surprising, then, that recent years have seen dramatic shifts in the way people think about dog training. Old methods of training focused on concepts like "dominance theory," which has been debunked but which unfortunately has stuck around in popular culture. By contrast, contemporary force-free training methods have seen a much-deserved rise in popularity over the last several years. We predict that 2023 will see even more pet parents choosing force-free training.
"As a certified behavior consultant and dog trainer, I couldn't love this cultural shift more," Cassie Pestana, CBCC-KA, KPA-CTP, CPDT-KA, told Cuteness. "Interest in force-free training has grown immensely in recent years, and it really shows that dogs are becoming true family members. I have no doubt that force-based training will be a thing of the past soon."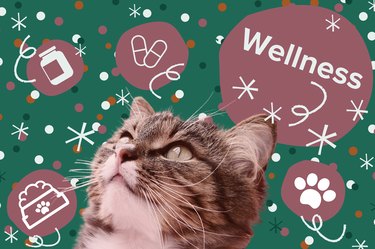 Pet food gets more affordable, without compromising quality
When it comes to pet food, pet parents are a lot pickier now than they were in any previous generation. They read labels more closely and they choose brands that align with their values, according to an analysis from PetFood Industry.
"People care about what they feed their pet and want to discuss these items with their veterinarians," Dr. Jordan Kautz, DVM, told Cuteness. "This is way different than 40 years ago when everyone bought the cheapest thing at the local grocery store."
However, pet parents are forced to weigh these values against affordability, especially in the face of rapidly increasing costs of living. The pet food industry, which has long been considered resilient if not recession-proof, is keenly aware of this tradeoff. And that's a good thing for consumers, who need affordability but are unwilling to go back to the old days of "just get whatever's cheapest."
For these reasons, we predict that 2023 will bring lots of options for high-quality yet affordable pet food. Just remember: No matter what year it is, always talk to your vet before switching your pet's food!
Pet insurance becomes more common
Pet parents are famously divided on the topic of pet insurance. Our 2022 survey found that most Cuteness readers do not have pet insurance, which surprised even us. However, we predict that in the coming years, we will see more people buying pet insurance for their pets. Here's why: The pet insurance industry in North America has actually more than doubled over the last four years. This is likely due to a combination of those changing cultural norms we discussed earlier, plus the uptick in adopted pets during the pandemic. If these trends continue, it will become more common in 2023 and beyond for pet parents, especially millennials and younger, to have pet insurance.
Pet hair removal gets weird
Perhaps our least controversial prediction to date, we predict that in 2023, people still won't like having pet hair all over them. The good news is that companies are getting more creative in the ongoing battle against pet hair. Earlier in 2022, we wrote about leggings that had gone viral for allegedly repelling all pet hair. Will we see more wacky-yet-useful products like this for pet parents in 2023? We hope so. Can they make a whole couch out of this leggings material?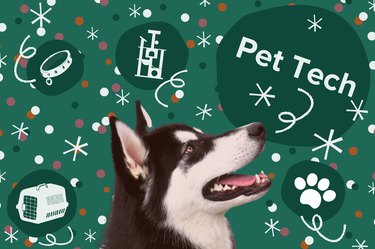 From automatic feeders to pet cameras to collars with AirTags in them, technology has undoubtedly made the lives of pet parents easier in recent years. 2021 and 2022 saw pet parents purchasing more large-ticket, at-home items, such as self-cleaning litter boxes. As people continue to work from home and dedicate more of their income to pet products, we see that trend continuing in 2023. At the end of the day, no matter how much you love your cat, who wants to clean a litter box if there's an alternative?
Pet products enrich pets' lives and look cuter than ever
But enough about pet hair removal. What's going to be ‌fun‌ to purchase in 2023? Moreover, what's going to look cute in your house?
"TikTok continues to have a significant influence on pet trends, especially all those 'Amazon must-haves,'" Kelsey Pudloski, Commerce Editor for Cuteness and eHow, told Cuteness. "I think enrichment products are here to stay and the good news is that pet parents don't have to spend a lot of money to provide their cat or dog with some mental stimulation."
In 2023, Pudloski also expects pet products to get even cuter, and we agree. "Dog toys and cat trees are often left out on display in our living rooms, and I think consumers are keen on products that will actually look good in their homes," said Pudloski. "Cat trees and scratchers are getting more elaborate, and dog essentials like bowls and crates are becoming modern and sophisticated." The days of settling for ugly cat trees are mercifully behind us, and we couldn't be more relieved.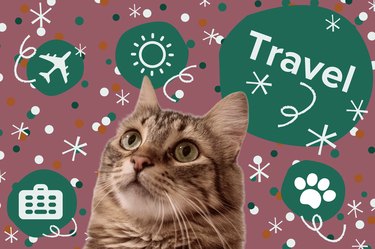 More human travel means more pet travel
2022 saw more people traveling, and that rate is expected to keep climbing until it's back to pre-pandemic levels in or around 2025. We predict that the increase in human travel will bring with it an increase in pet travel as well.
On the consumer side, this is likely to increase demand for products like airline-approved pet carriers. On the business side, we expect to see more businesses, including hotels and motels, welcoming pets (although as demand increases, we suspect most of them won't be doing away with pet-related fees anytime soon).
Thanks for reading our 2023 pet trend predictions! We hope you enjoyed them and we hope you learned something about weird pet hair removal products you'd never heard of before. Remember, if our predictions don't come true, there won't really be any consequences. Happy New Year to you and your pets!