We Love The Dog Who Got His Portrait Done At Disneyland
The happiest place on earth isn't just for humans. Dogs love it too.
Yahoo, a service dog in training from San Marcos, California, was sitting patiently for a caricature drawing when someone snapped his picture. A few days later, that same picture would be re-tweeted over 50,000 times.
While it may seem like Yahoo's owner just wanted a funny picture of her dog, there was actually an ulterior motive at play. Yahoo's on his way to being a fully certified service dog and his volunteer owner was simply trying to teach him a lesson in sitting at attention.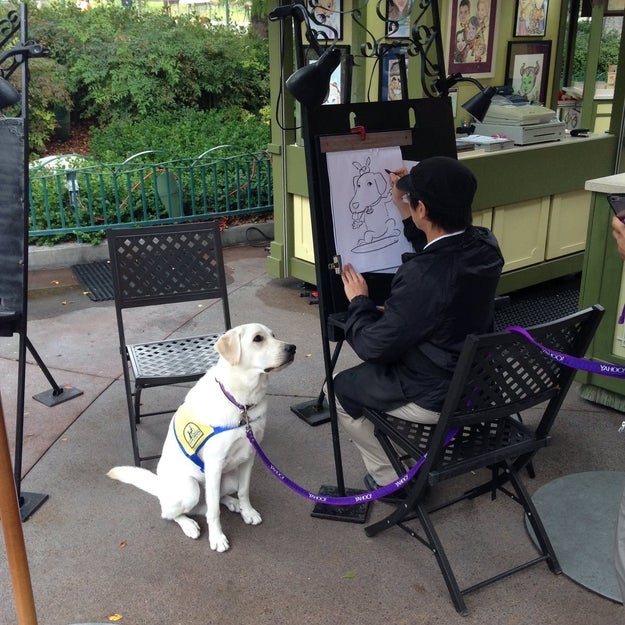 Besides being able to sit patiently, Yahoo will also learn how to open a door, turn on a light switch and pull a wheelchair before he graduates from the Canine Companions for Independence training program in 2017. His volunteer owner thought Disneyland would be the perfect place to socialize the dog, work on basic obedience and have a fun vacation at the same time.
Canine Companions for Independence is a nonprofit organization that breeds and trains service dogs that will go on to help people with disabilities at no cost. Yahoo's spending the first few years of his life with a volunteer to make sure his skills are up to par before being matched with a new owner.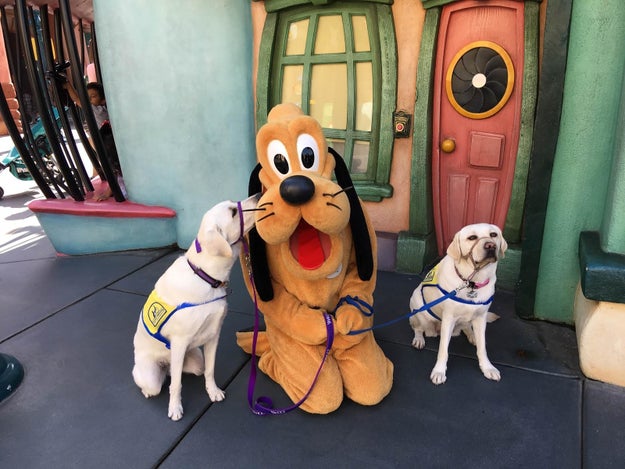 If you have to train a dog, Disneyland's not a bad place to do it!
Check out the buzz that Yahoo created in the Twittersphere: