If you have a cat, you've probably given him or her catnip at least once, even if it was just as a special treat (or, let's be honest, to see how they'll react). But sometimes, even cats have too much of a good thing. Here are 16 signs your cat is hooked on catnip.
1. There's a sense of entitlement now.
2. And they just seem to know where the goods are.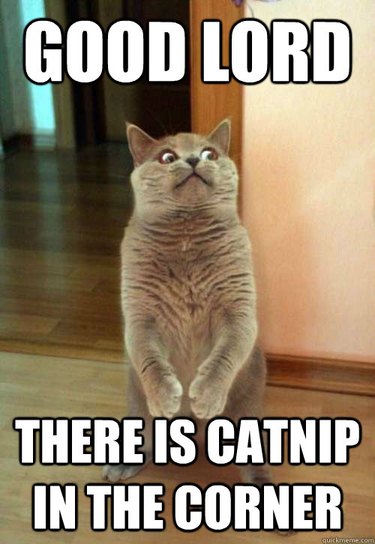 3. You actually worry for your safety a little when you hide the catnip.
4. And for the safety of the world, for that matter.
5. "Literally, this is the only thing making today good."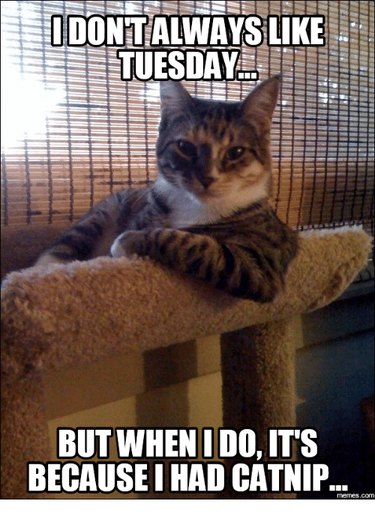 6. "I can SEE SOUNDS and HEAR COLORS."
7. "I'm good at decisions."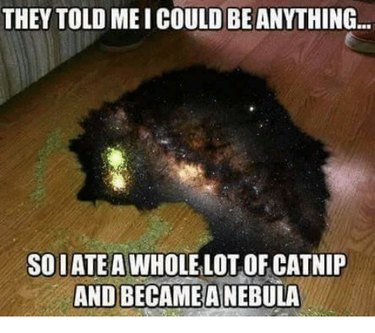 8. "I'm just starting a small garden."
9. "What's that sound? Was that a siren?"
10. "I'm just going to rub my entire body against this, k?"
12. "I'm not freaking out. You're freaking out. I'm just SO HUNGRY."
13. "I heard this new stuff is AMAZE."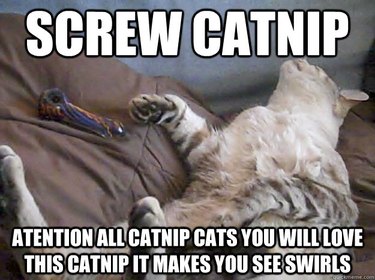 14. "Okay, but is this what an overdose feels like?"
15. "Seriously ... is it?"
16. "Whatever, I don't even care, TBH."